Teenagers are naturally known for being moody and even unpredictable. They are often a drag on any kind of family activity that one might like to do. They are just not often all that interested in doing family activities most of the time. It is hard to blame them considering that they are at an age when the opinions of their peers matter far more to them than doing anything with their family. In fact, for many teenagers the very idea of going on a family outing seems like something that they are too old for. Fortunately, there are still some things that even your teenagers will be happy to be involved with.
A Glimpse into the Adult World
A lot of young people want to feel like they are more grown up than they really are. They want to be treated as adults even though they have not yet quite reached that stage. However, even parents have to understand that their teenagers are nearing an age when they will start to experience some of adult life. Perhaps giving them a little look into a part of that world on a family outing will make them more eager to join in.
The Travel Channel encourages parents to take their teenagers are sophisticated outings that will feel very adult to them. They recommend things such as a Broadway show, an expensive dinner at a fancy restaurant, even a visit to art museums if that is there thing. The point is to make them feel like they are the adults that they so badly want to be.
A Trip to the Bowling Alley
Strikes, spares, the sound of crashing pins. It is something that anyone can appreciate. As much as you might think that your teenagers are growing up too fast, just bring them to a bowling alley and watch their eyes light up once again. A lot of families take children to go bowling in Sandy, Utah, or in other areas, when they are at a younger age, but young children are often not able to enjoy the experience all that much. Now that your children are teenagers, they actually have a chance at competing with you at the game. They may even be able to surpass your score on the lanes. A fun little family competition is just what is called for to bring teenagers into the mix of a family outing.
Hold a Board Game Night for Them and Their Friends
A board game night used to be a family activity, but why not bring your teenagers friends into the game as well? That is a way to convince the teenager to participate at all. Teens tend to love board games for the ability to compete with one another in a just-for-fun way. They like that they can share a few laughs throughout the game all along the way. Order some pizza or make up some snacks to make this idea even more fun.
Go to Their Favorite Type of Movie
A lot of times a family picks a movie to see in the theaters based on what the parents want to see. Some families even split up and see different movies. That is not spending quality time together at all. Instead of isolating yourself from your teenager just so you can see what you want to see, consider going to see the movie they are interested in. It may the case that the type of movie your teenager is interested in is not your particular favorite, but the point is that you are spending time with your child.
Keep in mind that your teenagers really are growing up fast. They may end up leaving for college or for a job very soon. You may not have the opportunity to spend as much time with them as you have in the past. You should try to savor these pressure moments while they are still available to you.
---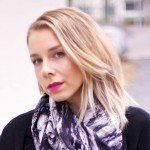 Author Bio: Rachelle Wilber is a freelance writer living in the San Diego, California area. She graduated from San Diego State University with her Bachelor's Degree in Journalism and Media Studies. She tries to find an interest in all topics and themes, which prompts her writing. When she isn't on her porch writing in the sun, you can find her shopping, at the beach, or at the gym. Follow her on twitter:@RachelleWilber