Are you constantly on the lookout for ways to increase your productivity without feeling chained to your desk? Would you like to get more done without working more hours?
If you're like me, the ability to work flexibly and be more productive in fewer hours was a big part of the appeal of becoming an entrepreneur.
Well, I have good news. You can get more done without working more hours. All it takes is a little self-discipline (you didn't want to hear that, did you?)—and the right apps.
I can help you with both, but we'll save the blog post on self-discipline for another day. Today I want to talk about 8 apps that will boost your business productivity without breaking the bank. In fact, all of these 8 apps have fully functional free versions, as well as paid versions with even more bells and whistles.
I've listed them here in alphabetical order.
Sometimes I work at weird hours. I'm an insomniac and I've been known to get up and work for a couple hours when the rest of my house—and the world—are still asleep. I assume most of my clients are smart enough to be asleep too. And since I don't want to be responsible for waking anyone with an email notification at o'dark whatever, I love Boomerang. It lets me easily schedule my emails to send later, like after the sun comes up and normal, sane people are in their offices. Boomerang works with Gmail, Outlook and Android. The free version allows 10 emails per month, among other things, and paid versions begin at $4.99.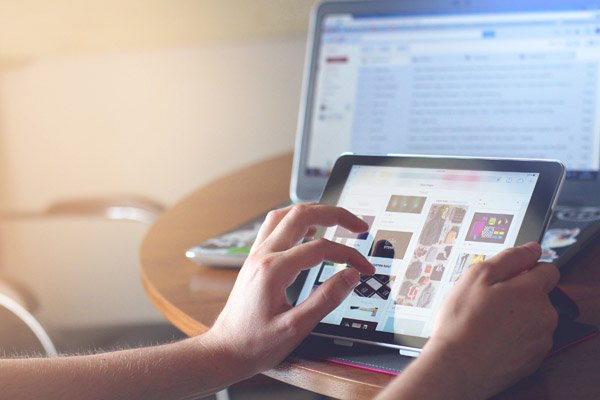 Cloud-Based Storage: Google Drive & DropBox
Sometimes I work at home and sometimes I work from lots of places. Having ready access to my files without having to keep track of flash drives or confine myself to one device is a definite plus. Not only that but with cloud storage, I can easily share files with clients and collaborators. I use both Google Drive & DropBox. So far, the free versions have served me well.
As much as I love my little paper notebooks, they aren't always practical. Evernote is my electronic version. And it holds an endless variety of notes and bookmarks and articles and whatever else I run across on the internet and need to save. I can sort my saves by tag (keyword) or into notebooks. It's searchable, and with the paid version, I can access it anywhere at any time from any of my devices.
This app might be my favorite. It's my business phone service and it's free (in the US). I can make and receive calls from my computer or cell phone, using my Google Voice number, so my personal number remains personal. I can also set Google Voice to "do not disturb" when business hours are over or I need some quiet time. But one of the coolest features is that it transcribes and texts/emails my voice mails to me. Sometimes it's just handier to be able to read them—even when they transcribe a little weird, I can still figure out who called and what they needed without having to call in.
If you are on the go as much as I am, Google Keep is a must. You can dictate notes and Keep transcribes them. You can use it to create shopping lists, to-do lists, drawings, etc. You can share with a collaborator, and you can access your notes from any device. And, it's free.
As much as I love the online life, I do not live there. I don't have time to be online all the time—and I really don't want to. So I use Hootsuite.  With Hootsuite, I can schedule my social media postings and I can easily keep up with them as well, especially Twitter. Hootsuite allows me to look at each of my Twitter lists individually, a feature I love. I can also interact, comment and reply via Hootsuite. Hootsuite has a free version and the paid plans start at only $10/month, a bargain in my book for the amount of time I save.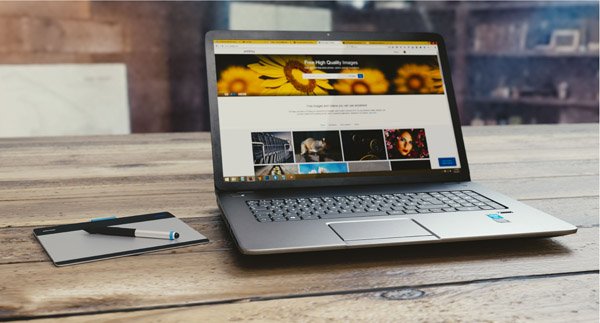 Is there anyone on the planet who doesn't know Skype? Free audio and video calls from desktop and mobile.  I've had clients around the world, and Skype makes it easy for us to conference. I've even been able to screen share with it, which is really great when you and your clients cannot meet in person. Skype allows for group and individual calls, and it has free and paid versions.
As an entrepreneur, I work on multiple projects and for multiple clients. Toggl is a time-tracking program that allows me to easily keep track of how much time I spend on each project and client. In addition to making my client billing simpler, it also helps me to stay accountable and not get sucked into some time wasting activities. I use the free version for now, but I can upgrade to a raft of features for just $10/month.
These are my go-to, use-every-day apps. I have other apps for more specialized uses, but in a pinch, I could just about run my business with these. What are your essential apps for being as productive as possible? Share in the comments & let me know what I'm missing.