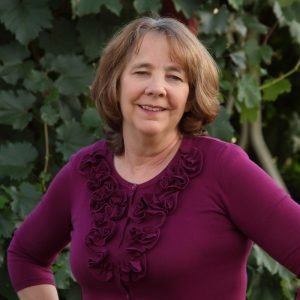 Are you trying to find your path to success? Are you tired of being frustrated by dreams that seem out of reach and goals that never quite materialize? Do you want to learn what you need to do—and how to actually get it done so you can achieve the success you've been dreaming of?
I've been there. I know how hard it is to succeed when you don't have all the tools you need to get where you're going, when no one has taught you what you  need to know to achieve your goals and enjoy a successful, abundant life. I've been down that frustrating dead end road where change needs to happen, but you aren't sure exactly what that change is or how to make it happen.
That's why you're here—and I want to help you learn what you need to know, to give you the tools that will allow you to change your life, and find the success and fulfillment you've been seeking.
A Little About Me
Though I am blessed to live in the Centennial state, I was born on the east coast and raised on the west coast before finally landing in beautiful Colorado.  I attended San Diego State University, where I was awarded a degree in Journalism the day before my first child was born. I've been married to my best friend for more than 30 years and together we've raised four great kids.
In addition to being a lifelong entrepreneur, I've been a textbook editor, owned a photography studio, been an advertising copywriter, a marketing director and specialist, worked in the insurance industry and I'm a professional organizer and a freelance writer and editor. Ever since I read my first book, I've known that the written word would be part of my life.
How Can I Help You?
I love helping people get their lives and business headed in the right direction. I became an entrepreneur at the age of 13 and I've learned the in's and out's of the entrepreneurial life. Whether it's business and marketing strategy, learning and implementing the principles of productivity, or learning how to change your mindset and organize your business and life to allow you to achieve your dreams, I can help you find the path to the success you're seeking.
I have been a professional photographer for more than thirty years. and you can view and purchase photographic art here.
For more information or to set up a no-obligation introductory discovery session for personal and professional mentoring, entrepreneurship mentoring, or organization and productivity consulting, visit my Start Here page.
I am available to speak to your group or organization on success, organization, goal setting & achievement, and entrepreneurship. Click here to find all of my contact information to schedule a speaking engagement.