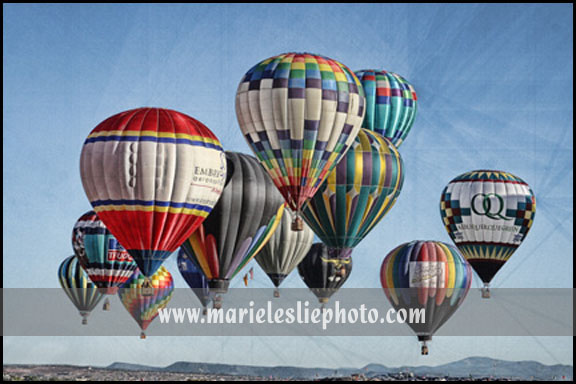 Fall in New Mexico means it's time for hot-air balloons and hot-air balloons are never better than during Balloon Fiesta.  I think Balloon Fiesta is just the cherry on the top of the Sundae for living in Albuquerque.  When I was just really getting into photography, back in the dark ages, it was one of my dreams/goals to someday come to Albuquerque and photograph this incredible Balloon Event they have here.  It still amazes me that I actually live here and get to photograph it every year.  And, yes, I'll miss it when I move–or not.  I have friends now.  I'll be coming back to visit every year during Fiesta, I'm sure.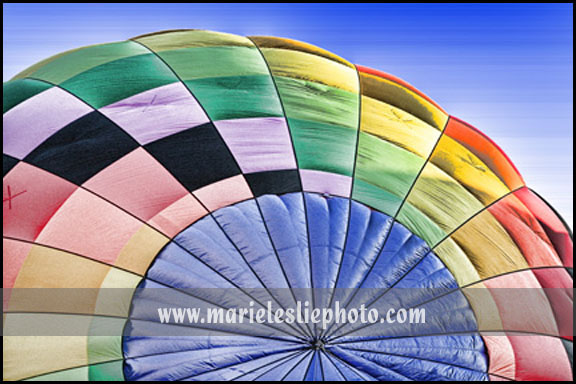 To help you get great pictures, here are a few tips, little things I've learned along the way:
Make sure you take plenty of film or memory cards for your digital camera—and extra batteries, too.  There's nothing more
frustrating than having the batteries die at just the wrong moment.
Get a few overall shots.  The hill at the north end of the balloon field is great for this.  It's an incredible view of the whole event.  So is the 2nd floor balcony at the Balloon Museum.
Now, get in close.  Focus on just one or two balloons—look at shapes and patterns rather than just trying to fit in whole balloons.
Get different angles and views.  There's a reason they let you walk on the balloon field here.  It's way more fun.  Also, every photo doesn't need to be taken from the main parkway or the paved roads.  Try walking to the west side of the field.  Check out the little pond for some great reflections and an interesting foreground.
Include people in some of your photos for scale and interest.
Experiment with different angles.  Shoot from down low or off to one side.  Try to avoid putting balloons right in the center of each picture.
Try backlighting balloons against the rising or setting sun for a different effect.
Photograph balloons as they're inflating or deflating.  Watch for the changing patterns as the balloons change shape.
Be respectful.  Always ask before entering in close to photograph the inside of a balloon.  Watch for anchor ropes and guide ropes.
Be alert for launching balloons.
The best photos aren't always taken during the mass ascensions.  Come on a weekday and hang around for the contests and flying events when the balloons actually fly in onto and across the field.  Some of my favorite balloon photos have come from these.
Watch the winds and where the balloons are headed and consider hiking along the river in the Bosque.  Generally, north of Alameda seems to be the best area, but sometimes south of there works, too.  When I hike, it's along the west side of the river, so I can seem them coming in.  If you're lucky, maybe you'll get a splash-and-dash.
OH, and don't forget to let your kids collect the balloon cards.  Most balloonists have some kind of trading card that they'll hand out to the kiddos for the asking.  My kids LOVE doing this every year and have amassed quite a colleciton of their favorites.
And after all the balloons have taken off, visit the vendors.  There are some incredible artists and artisans who bring their art to Balloon Fiesta every year, not all balloon-related, but definitely worth the time.
And most importantly, HAVE FUN!
You can get more details about Balloon Fiesta here.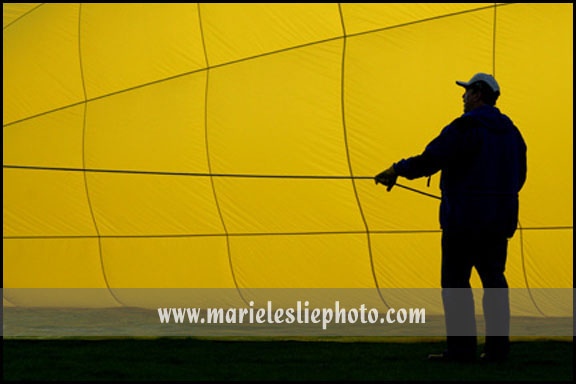 All of the images in today's blog are available for purchase in our Balloon Gallery here.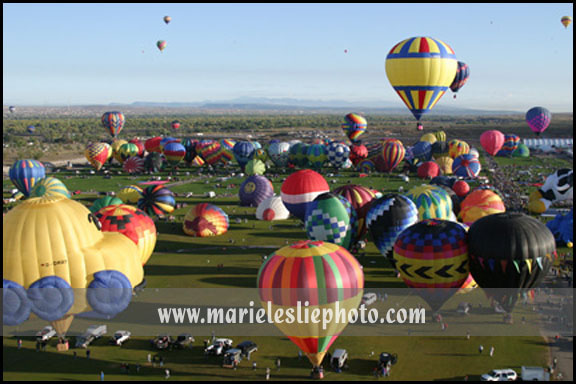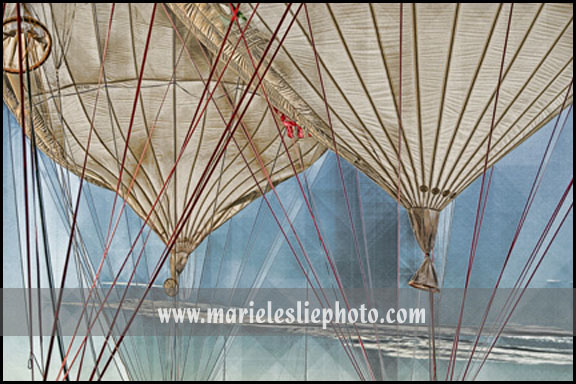 Stay tuned–we'll be posting more balloon images throughout Balloon Fiesta week and throughout October.