It is wildflower season in the Rocky Mountains of Colorado and I have been in photographer heaven.
Flowers have long been one of my favorite photographic challenges–and wildflowers are just so much more fun to photograph than something I've picked up from my local florist.
I went to camp in late June this year for the first time in many years (since I've moved to Colorado our camps have pretty much always been in late July), and I was happy to see all the beautiful blooms. We've had a wet spring here and that has definitely given our blooms a boost this year.
All of these beautiful flowers were found either in the Pickle Gulch Group Campground or along the trail to Blackhawk Peak, a great hike  with gorgeous views along the way (the view at the top is very pretty but not spectacular–there are better views on the way up, including the remains of an old mining settlement) just out of Pickle Gulch.
Colorado wildflower photography isn't hard, but you are likely to get much better results if you go prepared. Many of the prettiest Colorado wildflowers, like the Columbine below, are found in shady places. You either need to have a tripod or a camera with enough of an ISO range to be able to shoot handheld outside of the bright sunlight.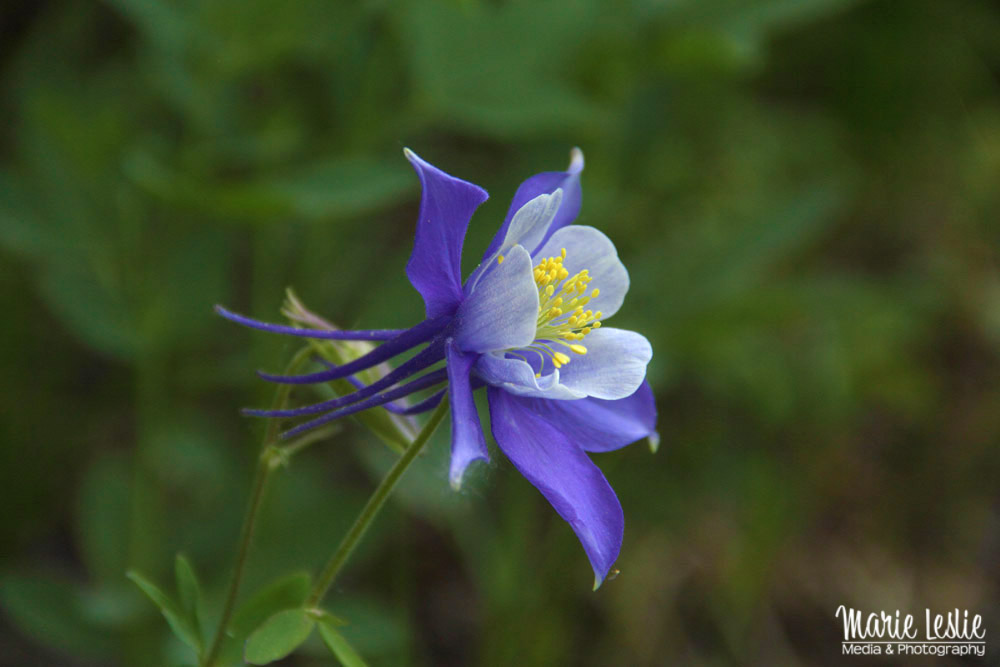 Be sure to take a variety of images. Individual close-ups of delicate blooms are always beautiful, but so are wider shots such as this meadow of Yellow Pea and other wildflowers.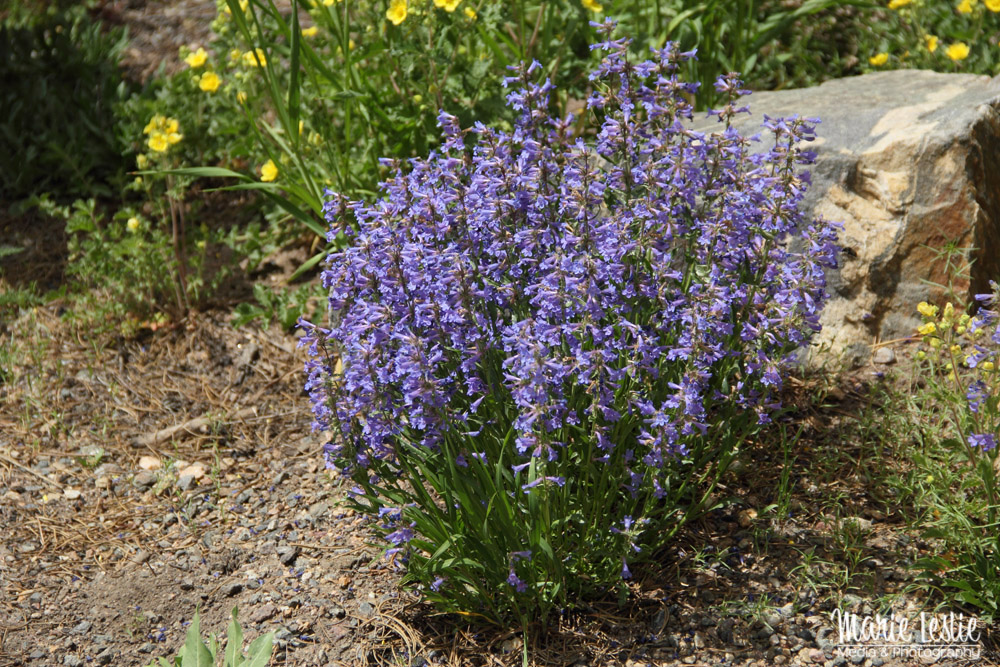 Try different angles when photographing flowers. This might mean actually getting down on your belly in the meadow, but the results are definitely worth it. I photographed these beautiful little yellow flowers just after sunrise. The side lighting gives more definition to the plant and really separates it from the background.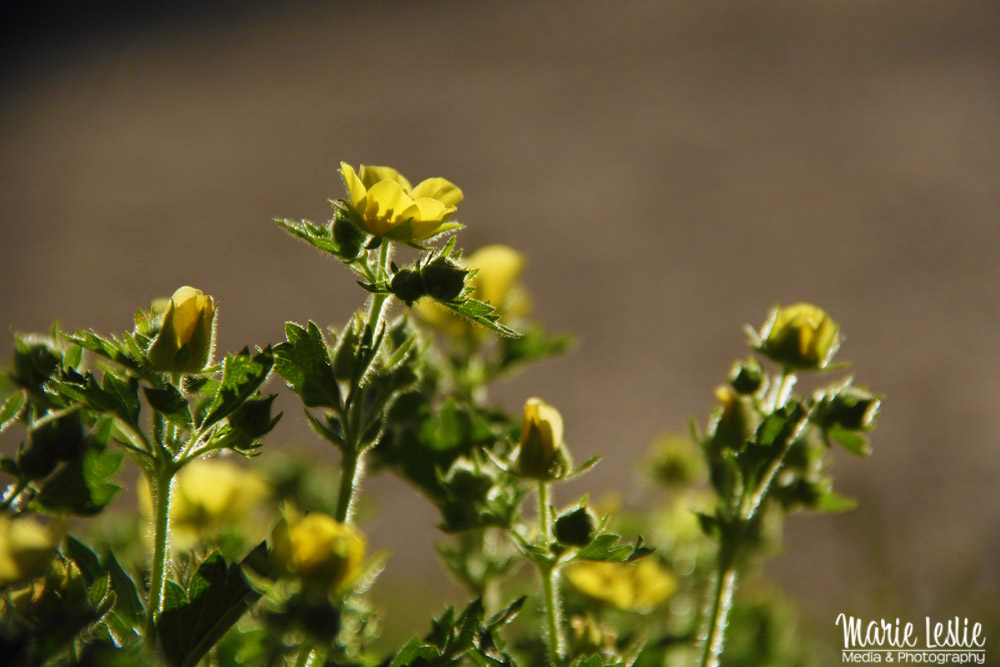 Try different aperture settings on your camera. A wide aperture will highlight individual stems and blossoms by keeping the background out of focus, while a small aperture will give you a view of the whole plant–or the whole meadow. If you need some help figuring out apertures , here's a brief tutorial on depth of field to help.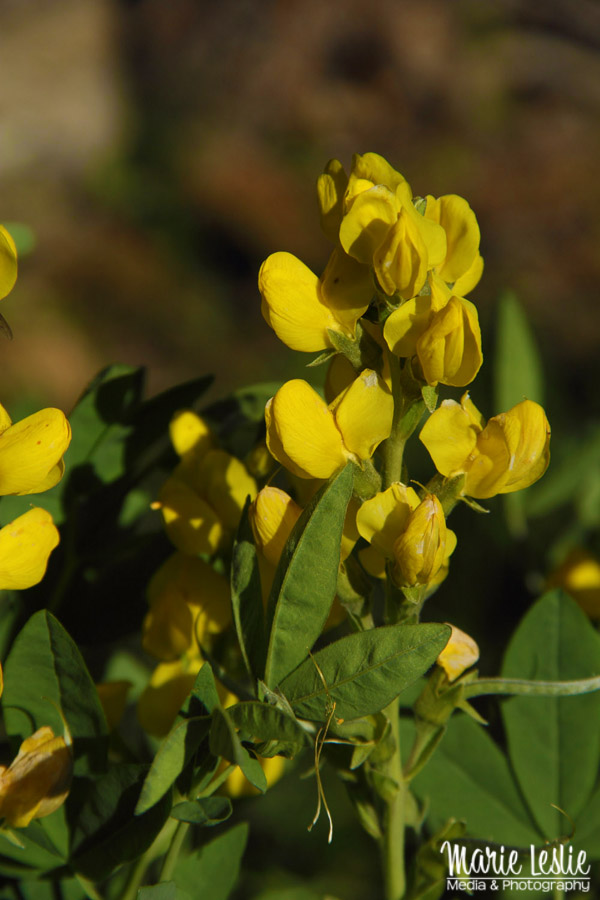 Remember that it is often breezy in the mountains, so even with a tripod, you will want to photograph your flowers at a high enough shutter speed to keep them sharp. I try to photograph in more protected areas–and I've also been known to use my reflector as a wind block. If you don't happen to have something like that handy, position your hiking partners to block the breeze (yes, I've done that, too).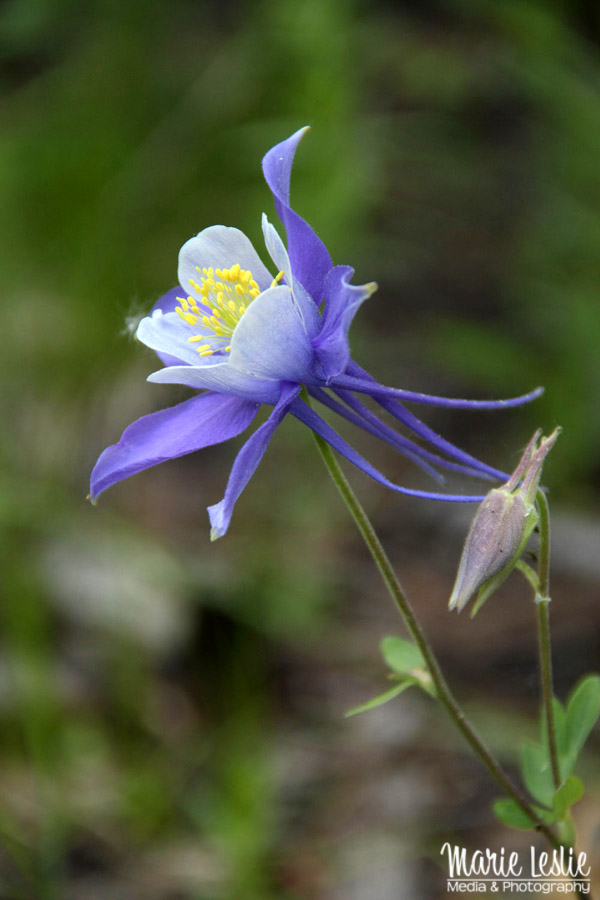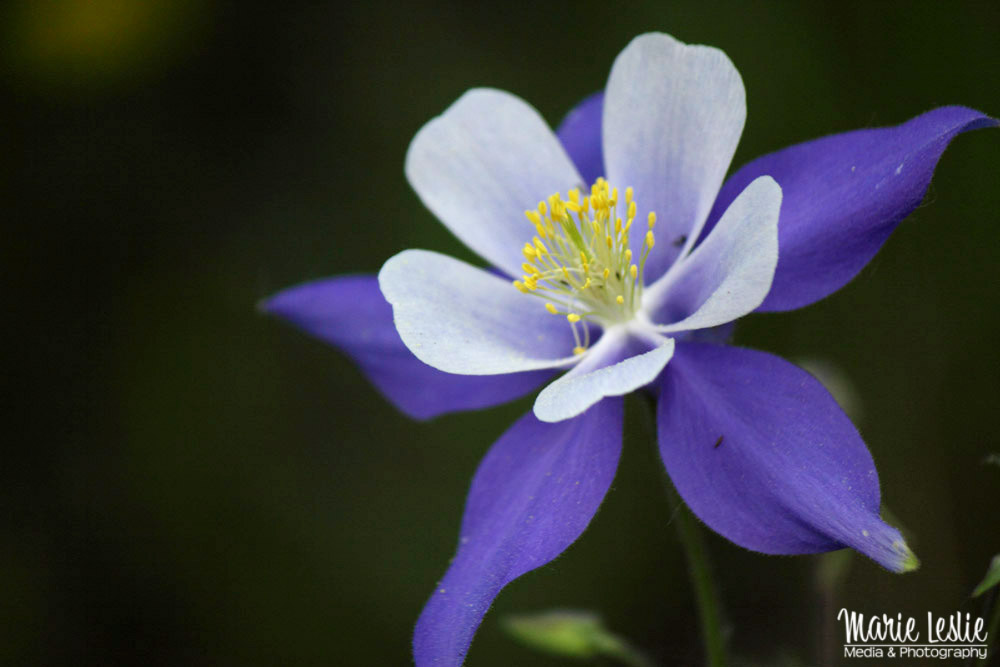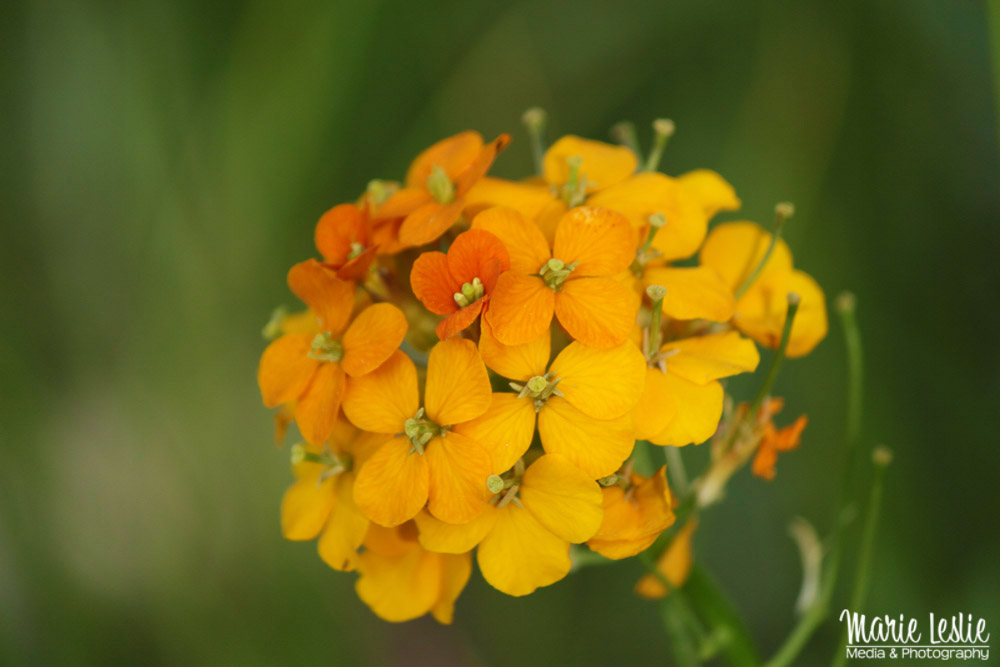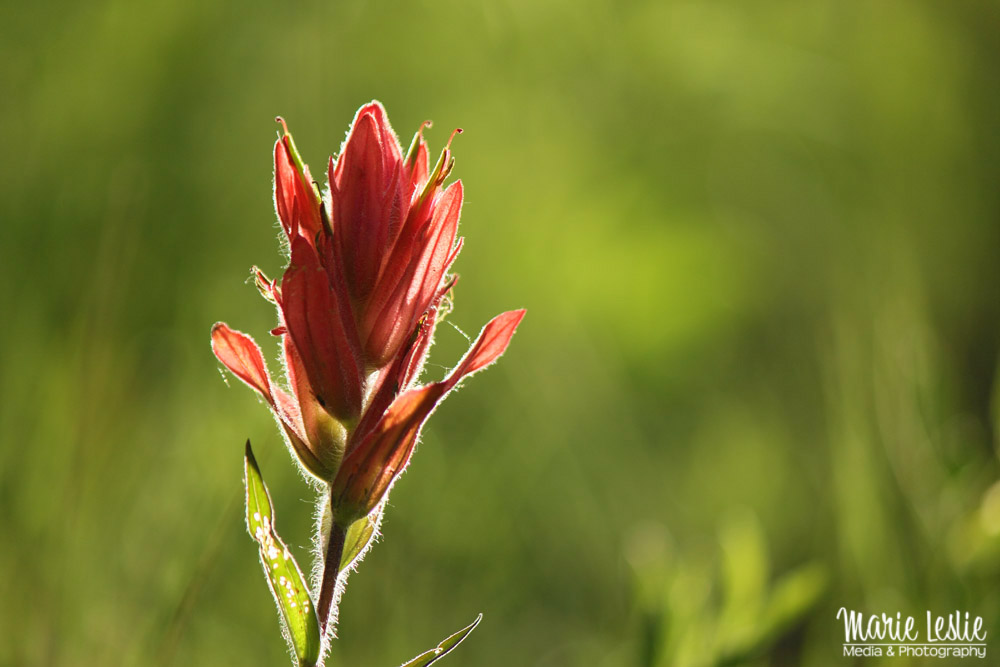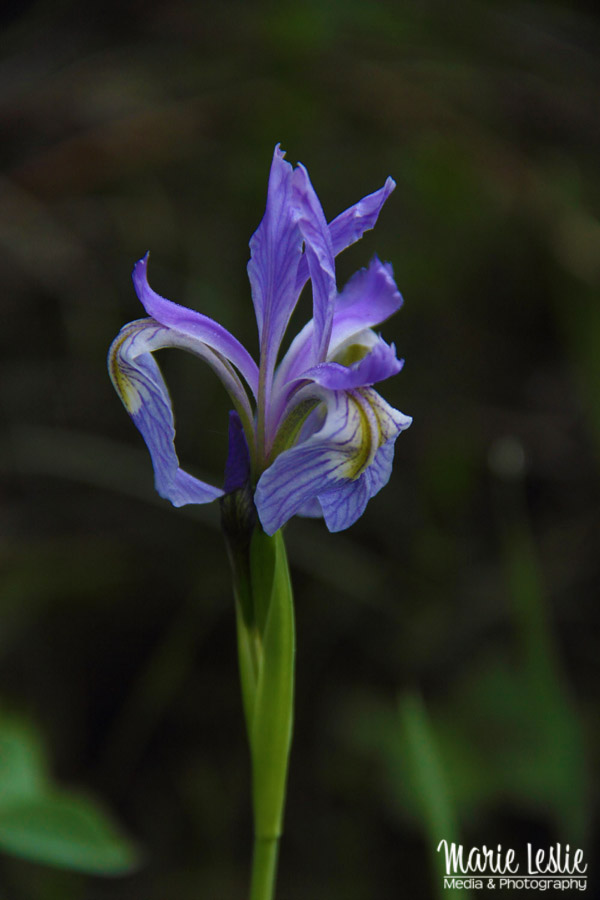 Once you're home with your beautiful wildflower images, you can sort through to find your favorites and use a little judicious photo editing to give them a bit of a color pop. I've found that digital photography tends to be a little flat in the color department, so I often do small level adjustments and vibrance/saturation adjustments in Photoshop to bring out what I saw through my viewfinder. I also shoot in RAW, which makes editing and adjustments so much easier and more effective.
And a word of caution. Any time you are heading up into the mountains for photography, hiking or other fun, be mindful of and prepared for the weather. Storms can pop up seemingly in an instant in the Rockies and. at nearly two miles above sea level, lightning is a real threat and a danger. No photograph is worth your life. Be aware and be safe.
And now, I am off in search of more beautiful wildflowers to photograph. Next stop, Yellowstone.