I had to make a run up to Colorado last week and made sure I had at least a little time for a visit to Rocky Mountain National Park.  RMNP is just one of the most beautiful places on earth in my opinion and there's just nothing like an early morning visit.  This trip I focused on the Fall River area of the park and took the Old Fall River Road up to the top of Trail Ridge.  It's a dirt road, but very well-maintained, and it passes through some real hidden gems.  It's much quieter and less traveled than the main road, so I had ample opportunity for some short hikes and flower photography.
This is Chasm Falls, not huge, but stunning nevertheless.
A thistle not quite ready to bloom.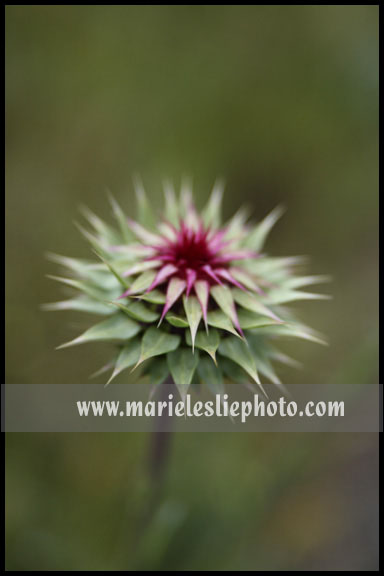 Some beautiful Colorado wildflowers.  I've really got to get myself a new Audobon field guide to wildflowers.  I'm up for other guides.  If you know of a good one, let me know.  I hate not knowing all the flowers.
On the way up, I also stopped at the Bighorn Sheep crossing, but there were none about today.  The scenery was still beautiful, though.
I have dozens more, but I'll need to sort and edit before posting more.
One of the other treats of this trip was finally having time to photograph one of the sunflower fields.  I was hoping for a sunnier day, so all the heads would be perked up, but it was a VERY rainy and cold week in Colorado, so I am happy to have gotten what I did.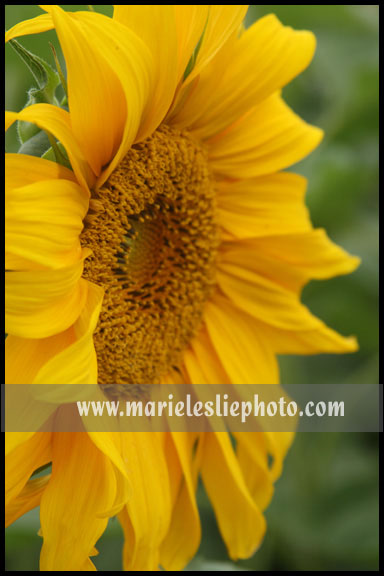 On the way up to Colorado, I had to make a little stop in Raton for some beautiful wildflowers.  While I was there, I found some other things to photograph. . . .
Yes, I was that close and he just sat there for several photos from different angles.  Very cool.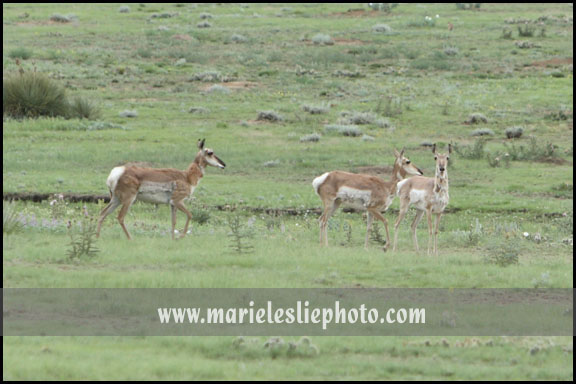 And a few antelope.  Somewhere I have a buck, but he's not in this image.  I also captured a few does with their fawns, which I thought was pretty cool.