Residential security is a vital thing. Commercial security is just as vital, too. People who put time and care into establishing businesses naturally worry a great deal about security matters of all kinds. If you're a business owner who wants to nip all of your security fears in the bud, these strategies can help you confidently secure your hard-earned assets.

Get Commercial Property Insurance Coverage
You worked hard to set up your business. That's why it deserves insurance coverage. If you want to safeguard your business from all kinds of nightmare scenarios, you need to get your hands on commercial property insurance. This kind of coverage can give you a feeling of relaxation that's matchless. It doesn't matter if you want to defend your structure's furnishings or decorations. Commercial property insurance can help significantly.
Install CCTV
Installing a CCTV (Closed-Circuit Television) system can do wonders for concerned business owners who want to steer clear of all kinds of dilemmas. CCTV can dissuade problematic thieves from trying to get inside of your business. It can supervise all of the things that go on at your workplace late in the evening. It can even provide you with insight that relates to your personnel. Research CCTV installation and how it can help your business security thoroughly.

Recruit a Security Guard
Professional assistance can be useful to business owners who wish to keep their possessions in tiptop condition. If you feel concern about your business' security status, then you may want to hire a security guard who comes from a reputable agency. This can be particularly wise for business owners who want to promote optimal security in the nighttime when no one is around. If you want to keep theft, vandalism, and beyond at bay, the assistance of a guard can work well.
Switch on Outside Lights
If you want to minimize your odds of nighttime theft and similar activities, then it may be in your best interests to switch on outside lights once it gets dark. Criminals often aren't as attracted to spaces that are bright. They often feel as though they can't be as stealthy in these kinds of environments.
Business owners don't have to settle for lives of nonstop worrying. If you want to promote optimal security for your business, you have to be detail-oriented, thoughtful, and meticulous. You have to be open to trying all sorts of new things as well. CCTV can be a terrific pathway for business owners who are enthusiastic about effective security arrangements.
---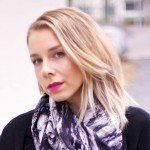 Author Bio: Rachelle Wilber is a freelance writer living in the San Diego, California area. She graduated from San Diego State University with her Bachelor's Degree in Journalism and Media Studies. She tries to find an interest in all topics and themes, which prompts her writing. When she isn't on her porch writing in the sun, you can find her shopping, at the beach, or at the gym. Follow her on Twitter:@RachelleWilber