We had a ball last week with these two adorable girls.  They were so much fun and it just shows right up in these beautiful faces.  And we love mom's choice of clothing for them.  It works beautifully in the bright Colorado sunshine.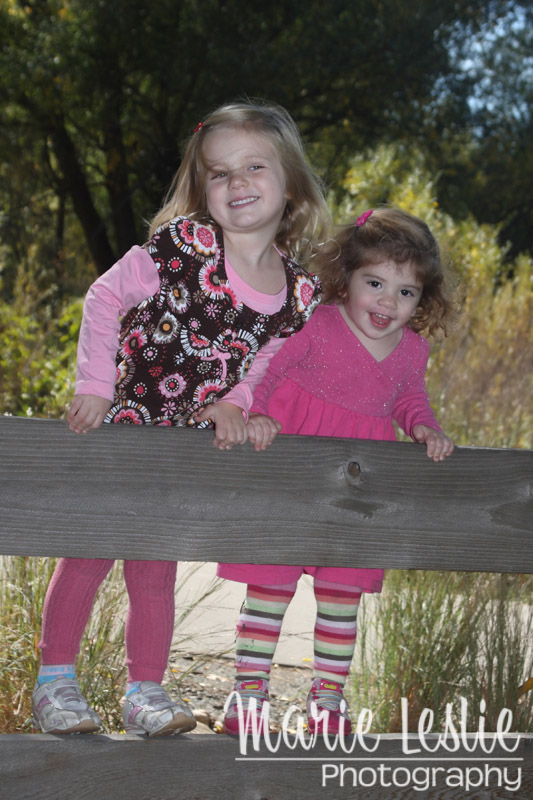 The weather was perfect and we played together at one of their favorite parks.  They showed me all the cool places.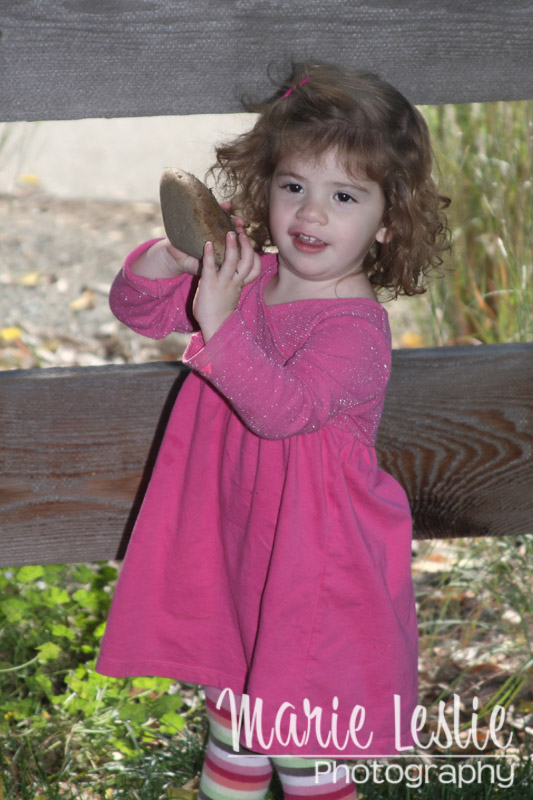 Helping me explore the park.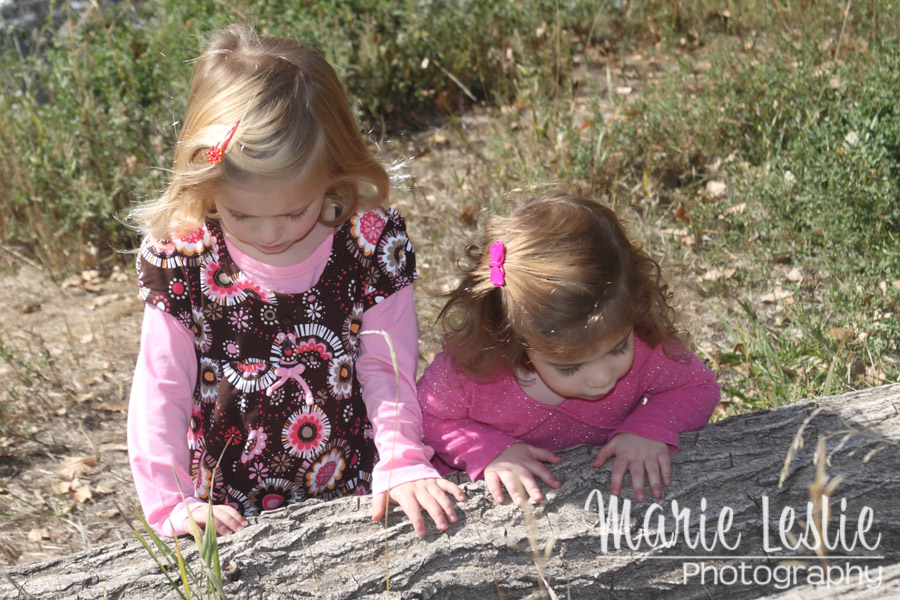 Such a sweet little happy face?
Don't you just love those "sister hugs"?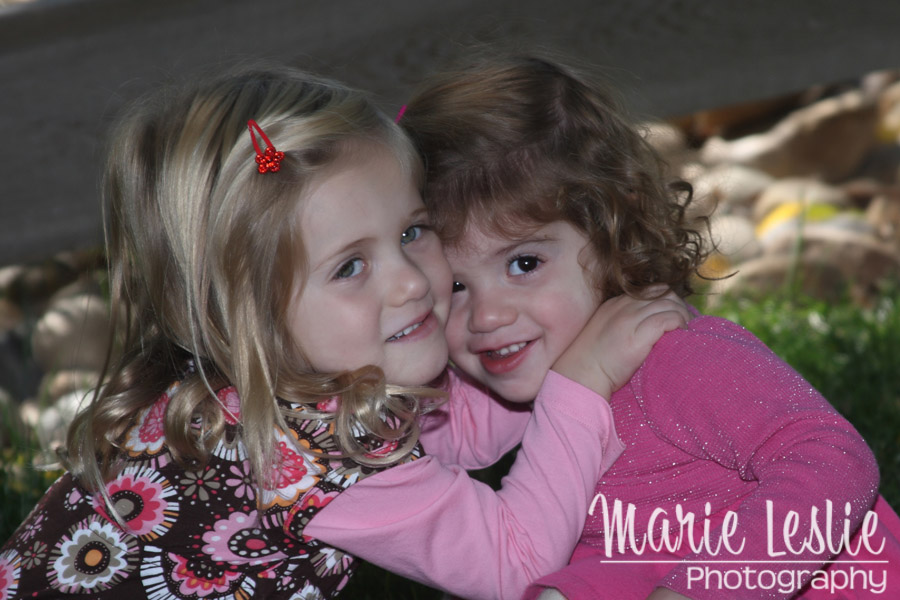 Does she have the most beautiful smile, or what?
We love to go out and have some playtime portrait sessions.  It is still beautiful outside–and it will be just as much fun once we have snow on the ground and can make snowmen and have snowball fights.  If you want portraits for the holidays, now is the perfect time before we are completely booked up and our specials have ended.  Drop us a line today to get all the details.
And by the way, we LOVE your feedback.  Feel free to leave us a comment or question on this or any of our other blog posts.