If you are an aspiring portrait or wedding photographer, one of the essentials to building your business is a photography portfolio.
A portfolio is essential for you to show prospective clients what they might expect if they should hire you.
It should go without saying—but clearly I need to say it anyway—that a portfolio must be one hundred percent YOUR OWN work. NEVER include the work of another photographer in your portfolio and allow anyone to believe that you created it. This is unethical at the very least, likely a copyright violation and possibly even outright theft of someone else's work. Yes, it happens. No, it's not acceptable. Ever. Enough said.
So, how do you create a photography portfolio? Many photographers just comb through the snapshots they've made of friends and family members that were well-received and use those.  While that may get you more friends and family members who want you to take their photos, it's really not the best way to create a professional portfolio of your work.
The best way to create a photography portfolio is to use photographs from actual planned portrait sessions (or weddings where you have permission to photograph) created by you. This way, you are not only creating a portfolio that reflects the style you want to promote AND your actual work, you are gaining more experience in directing and controlling a photography session.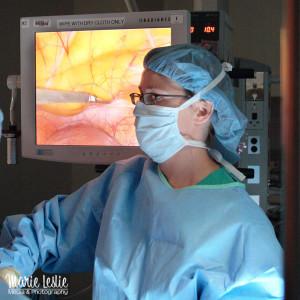 There are two schools of thought on portfolio-creation sessions. Some will tell you to choose subjects and photograph them completely free. Since your subjects are paying you, you do have the leverage to completely control all aspects of the session, such as clothing, location, hair and makeup, etc. Others will tell you you should be charging a session fee because you don't want people to think you'll work for free—and when someone has to pay they will be more likely to be committed to the session and you are less likely to get stood up. Clearly, both options have their pros and cons, but I will leave that decision up to you. For me, the answer is it depends. I have done both, but it is always my decision as to how I will do it and whether or not I shoot for free (for what it's worth, I never do free sessions for people who ask me for free sessions; it's just how I am).
Here's How to Create A Photography Portfolio Without Making Yourself Crazy.
Insist on a full written model release BEFORE you set up the session

This is my one hard-and-fast rule. If your model won't sign a release, they aren't a model. You need a model release in order to use these photographs in your marketing. Verbal agreements are worth the paper they are written on. Written releases are the only ones that hold up legally. If you are photographing a minor, I recommend having the release signed by both parents, especially if they are not married to each other. If you only get one parent to sign, make certain they have the legal authority to do so. Having a release signed by anyone other than the child's legal guardian makes it invalid. No, I am not an attorney and I am not giving you legal advice. Just giving you some facts so you won't need one.

Limit the number of portfolio-creation sessions you do.

Don't fill your calendar with free or reduced-rate sessions. Choose only to do sessions that match your vision for your portfolio. Decide before you start how many sessions you think you need to do to get a portfolio that showcases your work and will get you started. Once you are in business, you should always be getting releases from your clients so you can use actual fully paid work in future portfolios. And don't agree to sessions that aren't going to yield you any images that will further your business. If you only want to photography babies, don't agree to use high school seniors as models and vice versa.

Don't give away the farm—even when you're new.

Just because you are creating these beautiful and wonderful portfolio images for a fraction of what you're worth, doesn't mean you also have to give away all your work. You can gift a print or two (especially with a paid session) or offer special reasonably discounted rates, but if you start giving away full albums or edited digital files, word will spread to your future clientele and they will expect the same thing. This could torpedo your business before you even open the doors.

Don't be guilted.

This ought to be obvious. You're building a BUSINESS portfolio, not running a charity. Decide in advance if you want to gift someone a session or photos. YOU dictate where you give, not your clients. I have given away portrait sessions and even full weddings—but it was always because I offered, NOT because someone expected me to or tried to guilt me into it.

Have a plan for each session.

This should be done whether it's portfolio creation or a regular paid session. Always know what your goal is from the session and have some plan to accomplish it. Know where you are going, the types of images you want to make and how you're going to create them. While suggestions and feedback from clients are nice, YOU are the professional and you need to control the session. If your chosen subject doesn't want to do what you need in a portfolio shoot, show them the door and choose a subject who will allow you to play out your vision.

Check your emotions at the door.

Remember, this is business. Do not let your ego get too wrapped up in what you are doing. Focus on the goal of each session, accept feedback from your subjects, but learn not to take it personally. When choosing the images from your portfolio, use the strongest images that best match your objectives, even when they are not the ones your subjects liked the best.

Finish your prints properly.

Once you have completed your portfolio sessions and have chosen the images you will use, invest the appropriate time and expense to make sure they are properly edited. Correct color balance, complete retouching and judicious cropping are all elements of professional photographs. Make your portfolio as professional as you possibly can. Remember, this is forming the foundation of your business.
And finally, take the time to make sure the rest of your marketing is as professional as your portfolio. If you don't know how to create a professional image for yourself, take the time to learn what you need to know and do. As a business consultant who is intimately familiar with the photography industry, I would love to work with you to help you start your photography business on the right foot. To get started or for more information on consulting services, message me through the Talk to Me link at the top of this page. Creating a strong foundation will start you out right and give you room to grow.