Summer is the season of fruit.
And I do love fruit.
I love to grow it,
I love to eat it
And I even love to photograph it.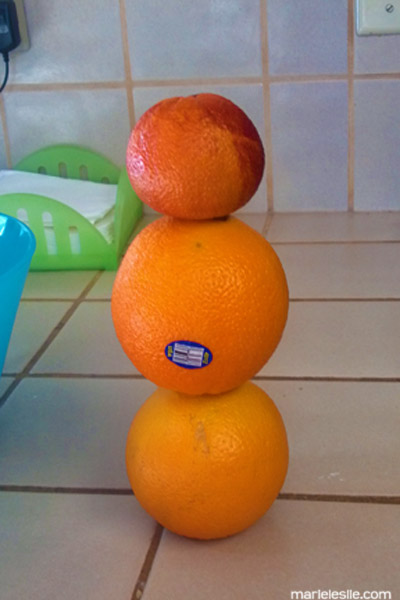 And, of course when I'm done photographing it–yep, I get to eat it.
Sounds like a win to me.
Fabulous food photography, especially when photographing fresh food, doesn't have to be complicated. Most of these were photographed under natural light, with a sheet of white posterboard for a reflector, and the rest were photographed using a single light, generally a bounced on-camera flash.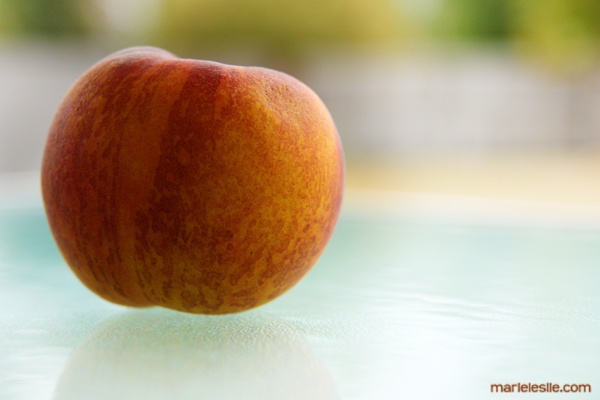 To get great fruit photographs, you do need to start with quality fruit.
Go to the market — or your garden — and be picky with the produce. Look for fruit that has interesting shapes and textures and colors. Avoid fruit that's over ripe (squishy fruit can get really messy with as much as you'll be handling it), or has bruises or blemishes–unless they fit in with your photographic vision.
Then, bring your fruit home, wash it and then set it aside while you raid your linen drawer or china cabinet for some props and backdrops. For all of the images with a white background, they were photographed on a large sheet of posterboard that I curved and taped to the wall and counter. It's a nice, inexpensive way to get a quick seamless background from small items. And you're not just limited to white. Posterboard is cheap and comes in a rainbow of colors. Be bold. Experiment.
Other fruit was photographed on plates from my cabinet–or interesting small plates I picked up at the thrift store. Simple works best and lets your fruit be the star of the show.
And, of course, you can always go to the source and photograph it while it's still on the tree (a favorite, I must admit).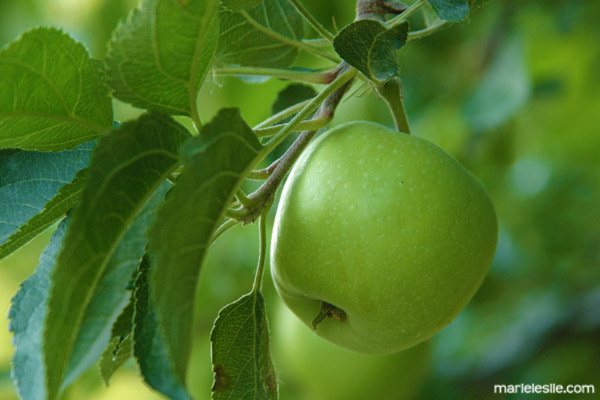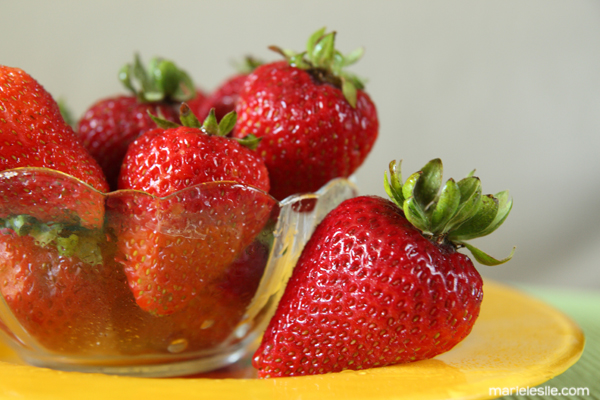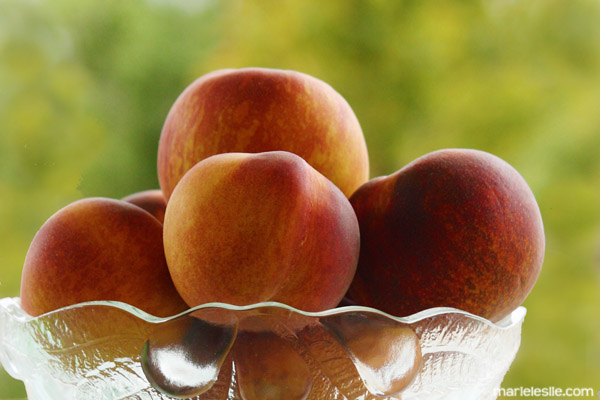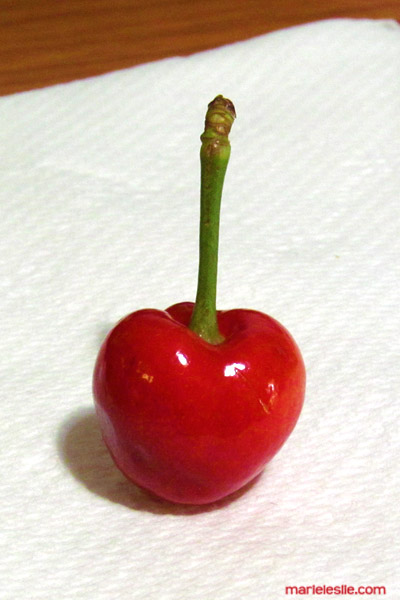 And once you've finished, you can even play with it a bit in Photoshop. I created a simple blue layer for this and then applied the hue style to it. I liked the way it looked so I had to play with all the colors before settling back where I started. Kind of silly I know, but it was fun and I like the effect.  It's a bit of a throwback for me. When I was in college I worked in a photo lab and we used to experiment with printing our slides as if they were negatives and our negatives as if they were slides. The best effect I ever got was with an orange that printed blue. I've long since lost the print, and it was much more vibrant than this one, but this still brings back fond memories of our photo lab fun.
Don't be afraid to experiment. Try different lighting effects, different backgrounds. Try photographing your fruit whole, cut, peeled or sectioned. Photograph one piece or a whole fruit salad. Go ahead and get creative and have some fun.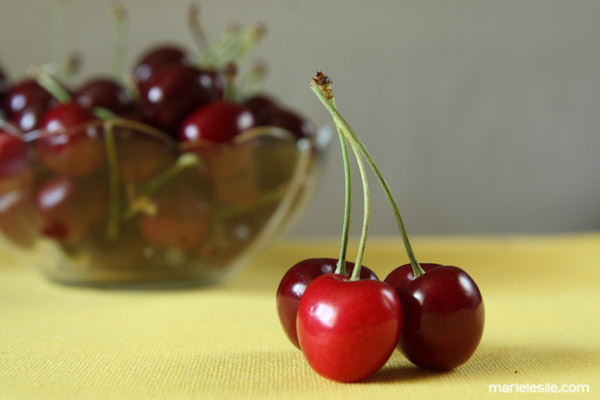 And when you're all done, have a lovely fruit salad.
And share your links to your fabulous food photography. I'd love to see what you've been up to, too.