Home offices are unique in that you technically have two sets of bosses: your clients and your family. Bombarded with the constant needs of these two parties, where in the world are you supposed to find time to clean? It's always the same old story. You sit down to work on something, pull up the necessary applications and resources you need, and the moment you lay your hands on the keyboard to begin, something else immediately grabs your attention. Things like "Please restart your computer so that Windows can finish updating" and "Honey, would you go pick something up from the store for me".
Unable to avoid it, you trudge off to do whatever you need to do and return to your work later. Before you know it, that work you postponed is due the next day, so you race to finish it before the deadline passes. Meanwhile, most of the clutter in your home office lies forgotten, just sitting there until you do something about it. As time goes on, the clutter starts distracting you and getting on your nerves. As recent studies reveal, however, neglecting also detracts from your productivity and your performance on the job in significant ways.
The Effects of a Messy Home Office
According to a recent Princeton University study, eliminating clutter is actually quite important. Clutter distracts you whenever it's around; while you may be able to focus your attention on your work, your mind still goes back to the clutter. It's a lot like someone you detest standing there calling your name nonstop. You need to ignore it in order to focus, but you can't. A UCLA study found that women are most susceptible to this distraction; clutter in a home caused them significant stress and put them at risk of depression. This was amplified if they were married with children.
This effect can even be seen in professional offices. In an Office Depot survey of 1000 people, distractions from clutter caused 47% of respondents to lose time unnecessarily, 16% of respondents to be late for meetings and 14% of respondents to miss their deadlines. In a home office setting, small business owners often account for multiple aspects of their business at once, so they are even more susceptible to these consequences. Hiring an assistant isn't always the answer, either; they may not know how to solve your organization problem.
Keeping Your Home Office Tidy
That means it falls to you to keep your home office tidy, or at least organized to some degree. You don't have to sacrifice aesthetics for organization, however. Plenty of aesthetically pleasing furnishings can also hide spare compartments and drawers to help get your home office under control. Think of an ottoman that also serves as a storage unit, for instance. One other idea is to get a corner workstation versus a traditional desk to minimize how much space it takes up. A file cabinet on wheels would be a good idea as well because it would give you the ability to store it at a moment's notice.
Another organization tip is to take advantage of what you already have to organize your work space. Try using unwanted ice cube trays to organize small push pins or SD cards you have lying around. You could also keep stacks of papers grouped together with potato chip bag clips or use zip ties or Velcro to keep computer cables from going where they shouldn't. You would be surprised what you can do with items that seem like trash. If you don't know where to start, turn it into a family affair and let them think of creative new uses for what you have lying around the house. The possibilities are endless.
---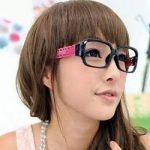 Lindsey Patterson specializes in business technology, customer relationship management, and lead management. In addition to writing, Lindsey is a pianist, a gamer, and when her budget allows, a world traveler.