Getting organized at your business is an excellent way to boost productivity, cut down on unnecessary expenses and save time. Organizing your equipment and supplies can be expensive, but it does not have to be. If you take the time to put in some extra effort you implement a lot of great organization tools for cheap. These tips will help you to organize without busting your company's budget.
Remove Clutter
The first step to getting your business organized without breaking your operating budget is to clear out the clutter. Rather than having to move dozens of items out of the way to find what they need, your staff will be able to quickly locate items and get on with their work. You may even be able to sell the supplies and equipment that your business no longer uses. The proceeds from selling unneeded items could help to fund the rest of your organizing supplies.
Establish Project Zones
Establish a work zone for each type of project. For example, the copy machine could be the copying and printing zone. Store all necessary supplies and equipment in that zone. Rather than keeping the boxes of copy paper in the storage room down the hall, put the copy paper next to the copier. This saves time when someone needs to reload the copier. Doing this can also help you to keep track of when the supply of toner or ink is getting low and when it is time to reorder.
Storage Bins
If your business buys supplies in bulk or needs to temporarily store files, equipment or other supplies, consider using storage bins. Storage bins and containers offered by places like Quantum Storage offer a convenient solution with secured access for your business' belongings. These units offer simple ways to help protect papers, electronics and other sensitive items from dust.
Set Out More Trash and Recycling Cans
Paper clutter and trash are two of the most common items that make businesses disorganized. Setting out more recycling cans and trash cans makes it easier for your employees to properly dispose of what the no longer need. Every person's work station should have a trash can and a recycling container. Work zones near the copy machine and other areas should also have these containers. If your business requires shredding services, place separate bins for the materials that will be shredded.
Staying organized does not have to be expensive or time-consuming. The thoughtful use of bins, storage units and work zones streamlines supplies and worker efficiency. If everyone pitches in, you can keep your business well-organized and free of clutter.
---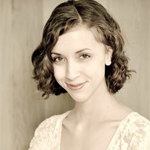 Kara Masterson is a freelance writer from Utah. She graduated from the University of Utah and enjoys writing and spending time with her dog, Max.