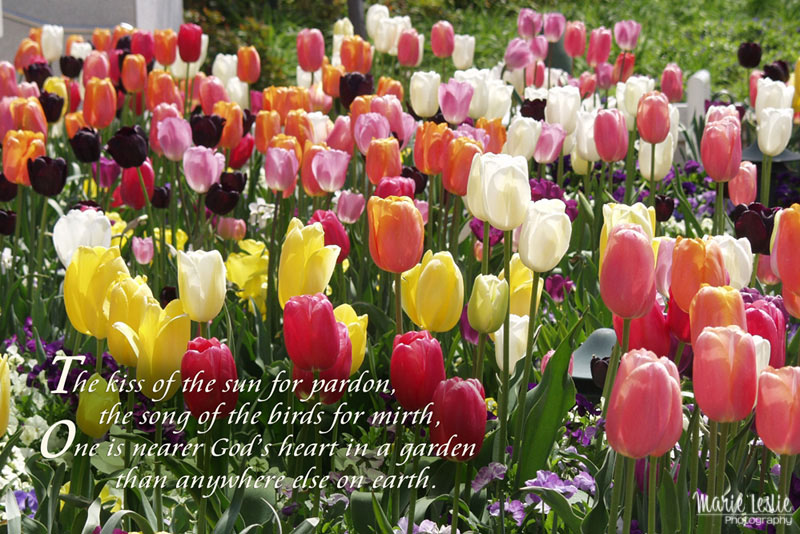 This verse is from a sign that sits in what will soon be my garden.  I wish this was my garden–some day, maybe.
The sign came from my grandmother's garden.  I'd like to be like her.  She could make anything grow.  I'm not so good.  But I think I inherited that love of gardening and flowers from her.
To me, tulips say spring.  I love the spring flowers, photographing the tulips and the daffodils. They're all just starting to bloom. I saw some tulips yesterday in a neighbor's yard while I was driving my kids to school. I wonder if they'd mind if I paid their tulips a visit.
I suppose I ought to branch out a bit, though. I've got a huge collection of tulips and daffodils and just last week, I photographed the neighbor's lilacs. But I could photograph more lilacs and be happy.
I think this means it is time for another outing with the camera.
What says spring to you? Is it flowers, is it hayfever or is it something else? Share your thoughts on spring or flowers or anything else in the comment section below.