It's Wedding Wednesday and today it's all about cake.  What can I say?  It's a food week, after all.  So, I rummaged through my files and found a few cake images that I really liked.  This first one is just one of the coolest cakes I've seen.  Very simple and very elegant.  The bride and groom had the cake flown in from Arizona for their New Mexico wedding and when they first opened the box, I had to look twice to be sure it wasn't really covered in fabric.  The giraffe knife is a nod to the bride's Kenyan roots.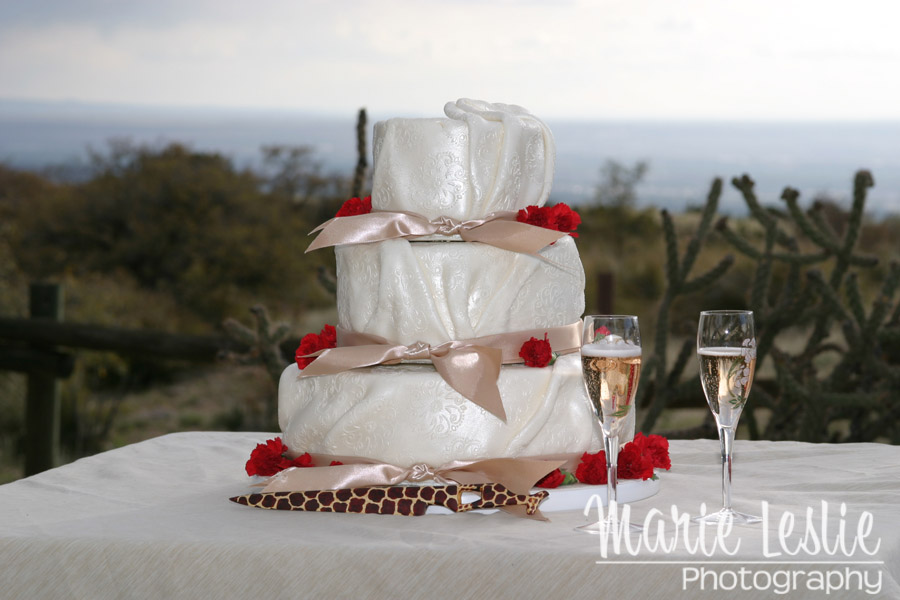 A close-up of the top layer.  Too cool.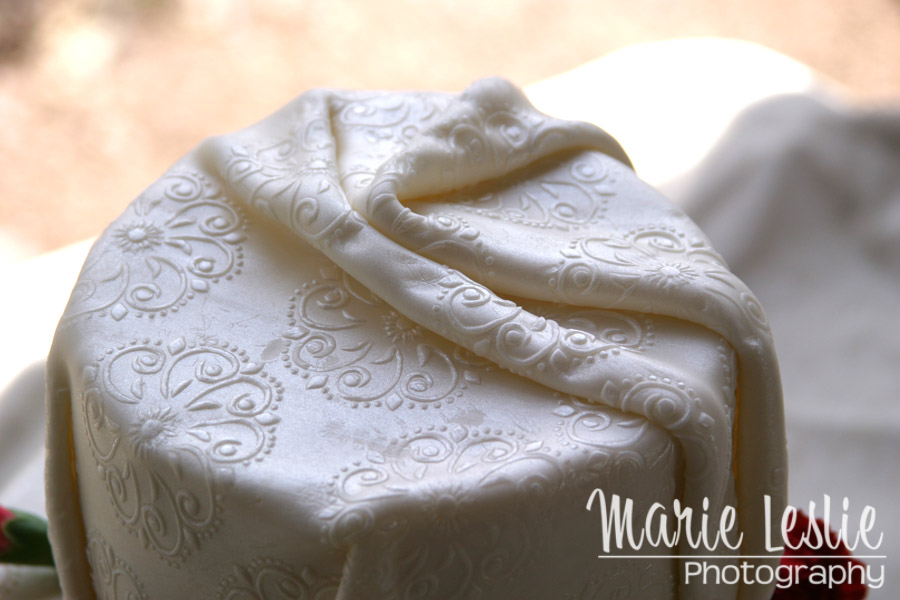 I love cakes with lots of flowers and color, too.  This one was incredibly tall, as well as being beautiful.
And a few more flowery cakes. . .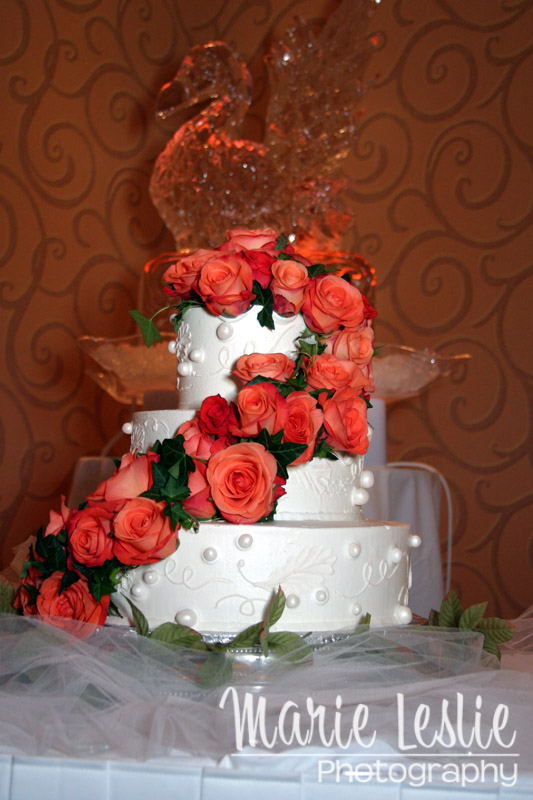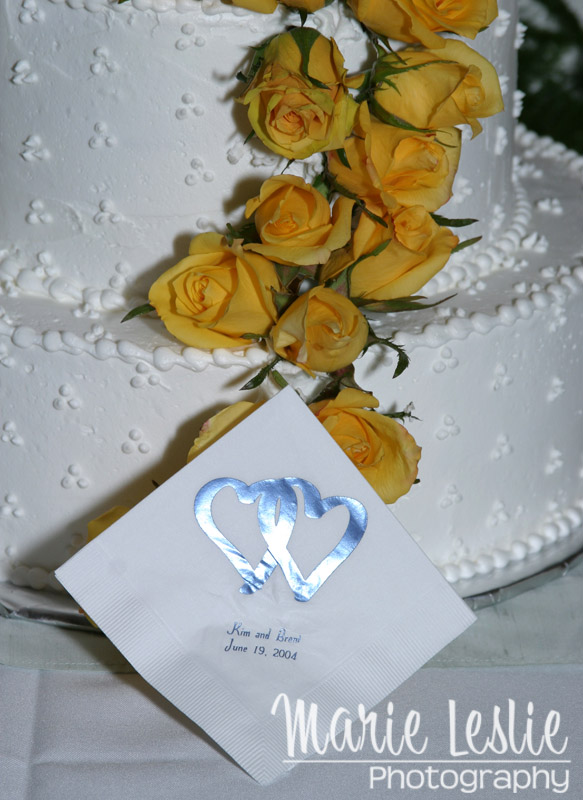 Frosting flowers on cupcakes count, too.
We love to show off the details that these amazingly talented bakers and decorators design into their cakes.  I could never have enough patience (or steady hands) to do this and make it look half this good.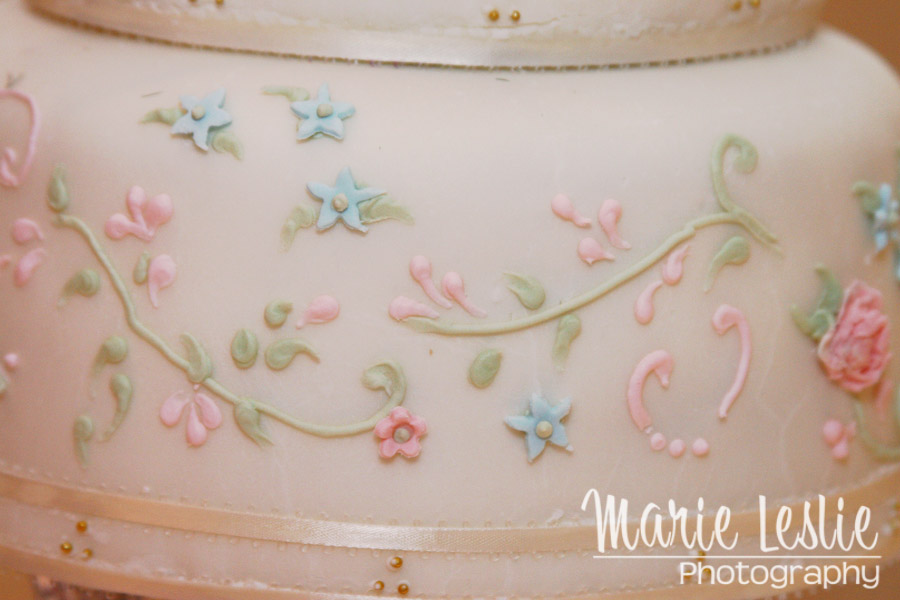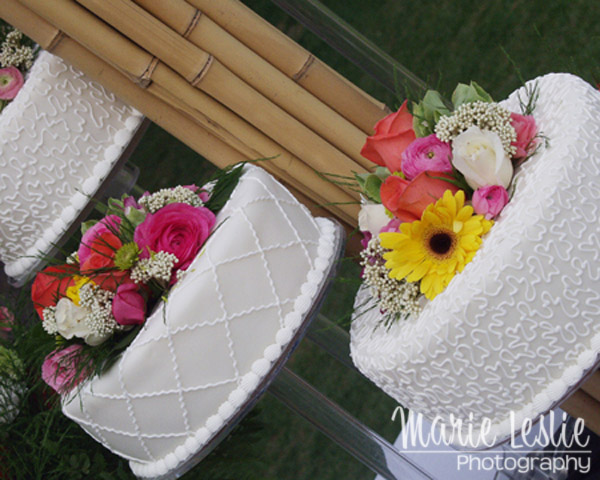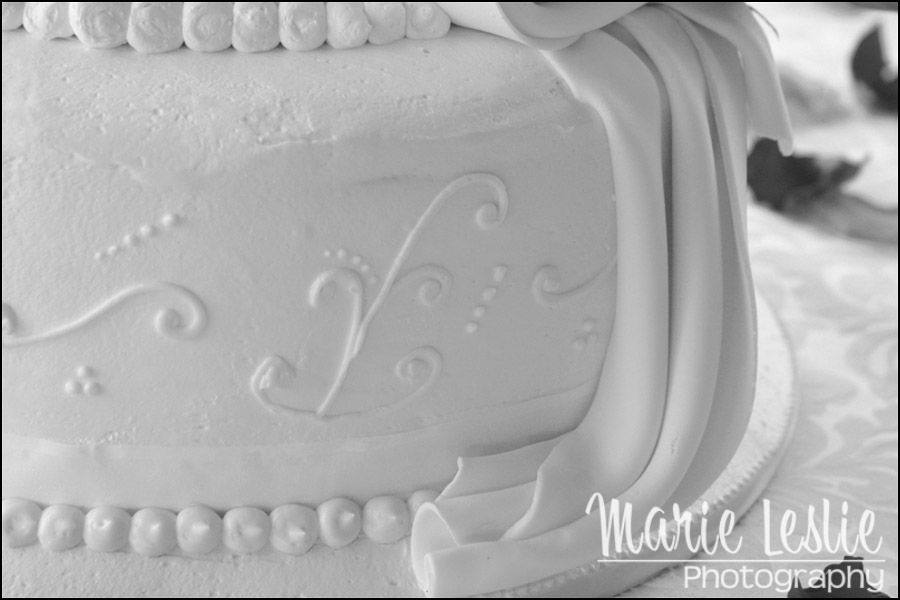 Cake toppers have changed over the years, too.  We almost never see little plastic brides and grooms on cake tops, anymore.  Monograms are becoming more popular.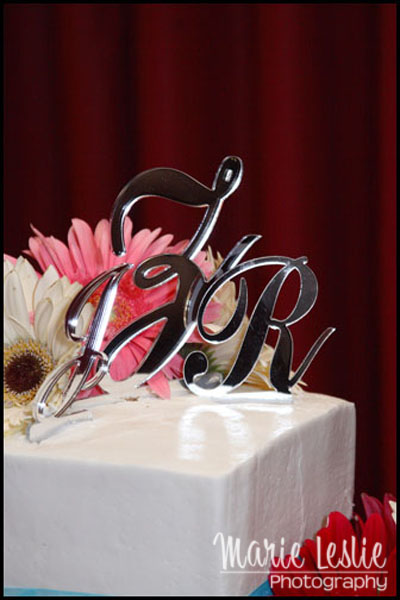 And a little bling never hurts.
And flowers, of course, are always in style.
And then there's the cake cutting. . .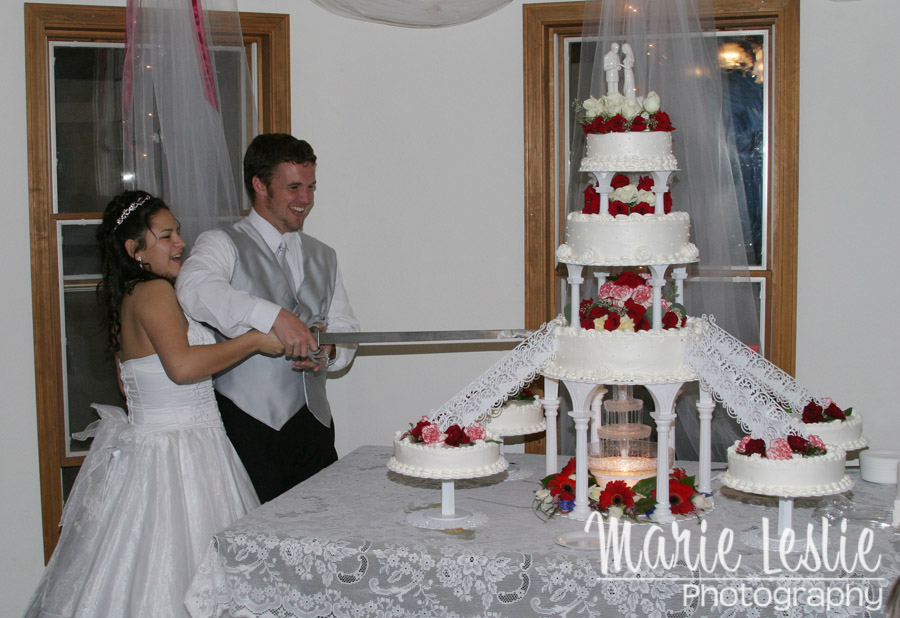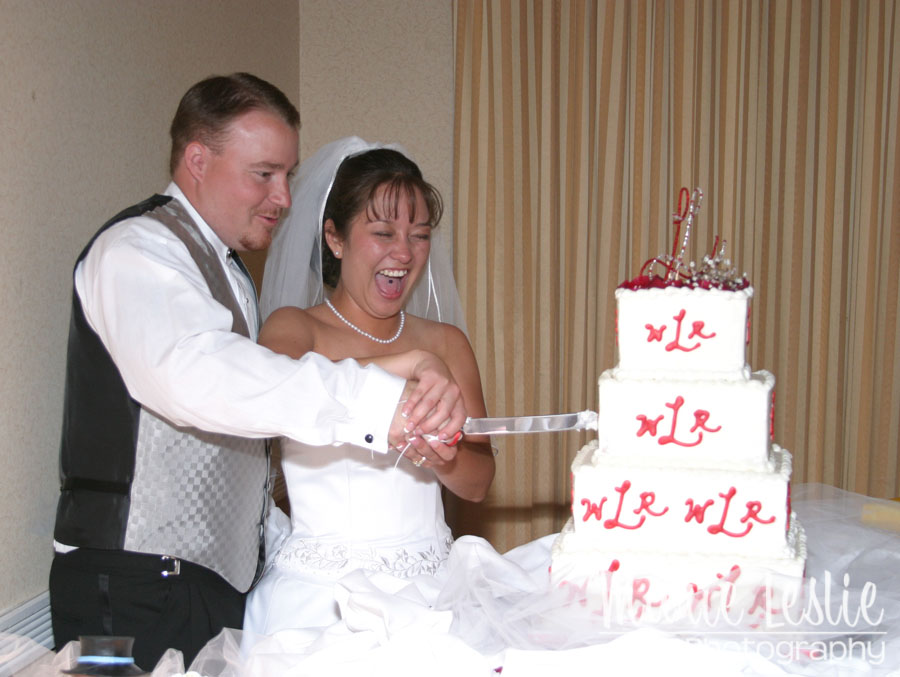 I like to show the hands whenever we can.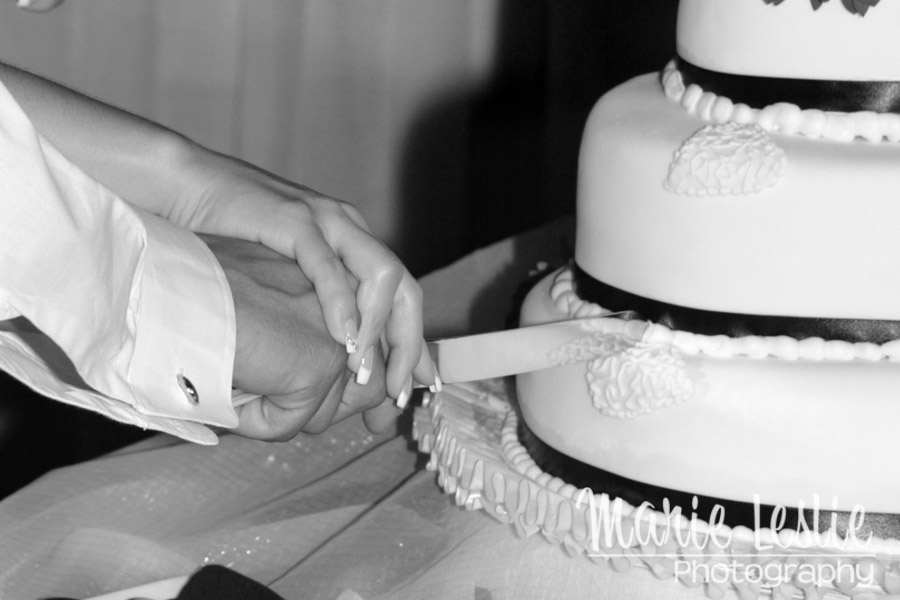 Kids and wedding cakes always make for some interesting moments.
Now, I'm hungry.  Cake, anyone?