It's photography Saturday and time to get out and get creative with the camera. This week I want to focus on music photography. There are many ways to photograph the subject of music. Not only do I love to photograph people playing and people with their instruments, but I also love the beautiful craftsmanship of fine musical instruments.
I was originally going to blog about something else today, but last night was my daughter's last band concert of the year and that got me in a music mood. I am a passionate supporter of school music; you can read more about school music and me here. So today's blog post can wait for next week.
I have dozens hundreds of music-related photographs in my files, but here are just a few that happened to be handy. That first one up there, I took at a wedding reception. The bride wanted something special for her reception music and her very talented grandfather honored her by providing the ambiance for the evening. You don't have to get the whole instrument or even the whole musician in to tell the story.  I think getting close and focusing on the hands sometimes can really tell more of a story than a whole person.
I've spent a lot of time with the high-school band kids over the years and so I've created portraits of more than a few. I think my favorite senior portrait sessions were nearly always with the band kids. They liked to have fun, they loved featuring their instruments and they nearly always played for me.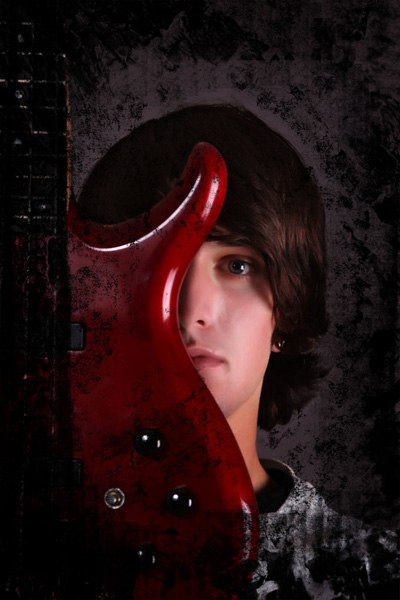 Of course, not all my band kids were marching band members. Some had a focus on other instruments. Get creative.  When you're photographing a musician, you already have a subject who understands creativity.  Try some different poses and lighting, as well as some creative aftereffects.
In the summertime, all along the 16th Street Mall in Denver, there are old pianos. Most are playable, though some are not. But you can almost always find someone sharing their talents in an impromptu recital along the mall. I really enjoy still life with instruments. I have photographed all of our instruments and a few borrowed ones as well. I'll have to pull more out of my files to share.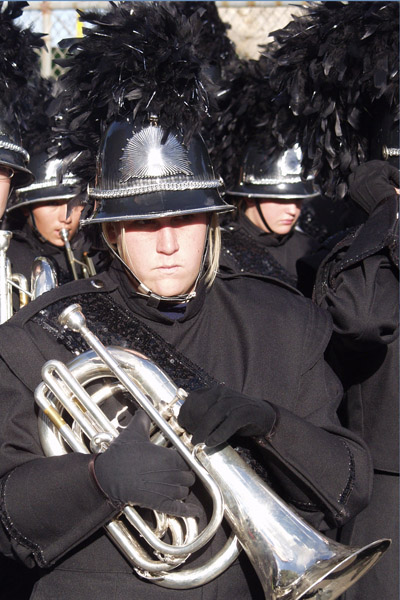 As a band mom, I've photographed many a marching competition. This is still one of my favorite pictures.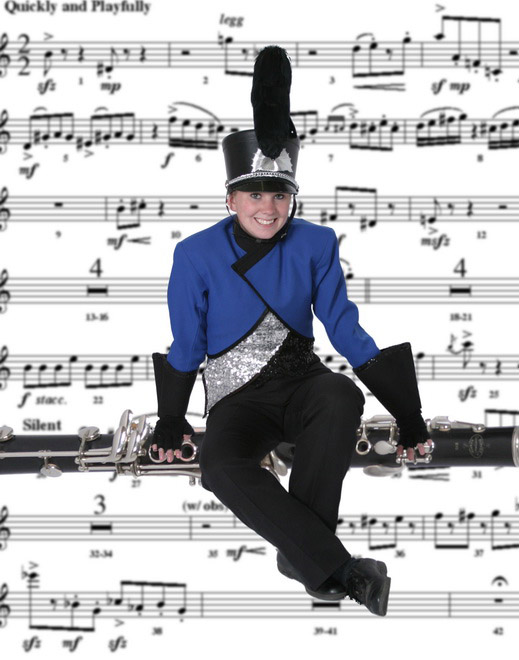 What's the point of having your own band kids if you can't have a little Photoshop fun with them? This one is actually three separate images but it was a ball to both photograph and process.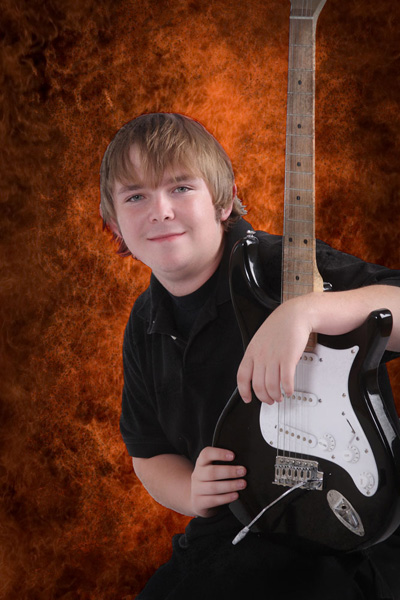 Another guitar-playing senior. . . .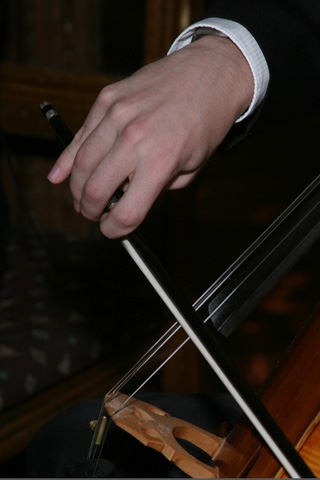 String instruments are not only beautiful works of art, it is art to watch a great cellist in action.  This is from another wedding.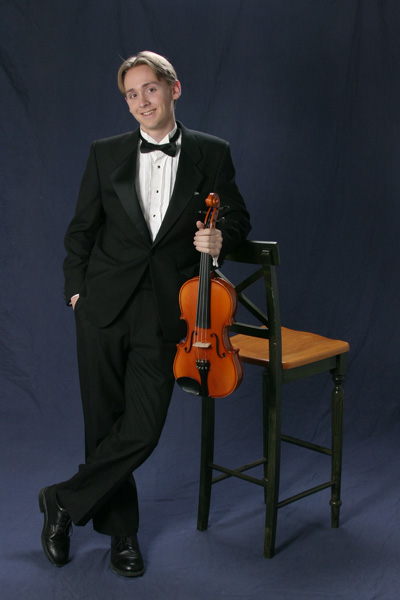 And, finally, one of my favorite musical senior portraits.
I admit, I might have an advantage as we have enough musical instruments in our house to start our own symphony (a dozen or more, at last count), but I'll bet if you look around, you'll be able to find some music-related photography. Whether it's a still life of an instrument, a portrait of a musician or some great shots of the parade passing by, go out create some beautiful music photography today. I'll be posting some additional music images on Marie Leslie Media's Facebook page this weekend, along with more tips on how to get great music images.