This month included a job photographing one of my very favorite things: popcorn. Admittedly, I spend much more time eating it (maybe too much time? Couldn't possibly be such a thing, right?) than I do photographing it, but I am always up for photography fun. And creating some mouth-watering popcorn photography was definitely a fun assignment.
City Pop Popcorn is located in downtown Denver, just off the 16th Street Mall and it is definitely a popcorn-lover's paradise. I photographed all 70 varieties of their popcorn in preparation for a website makeover to coincide with a remodel that will just about double the size of their shop.
Since transporting all those flavors–and keeping track of them–would have been a logistical challenge, I decided to bring my studio to the shop. To photograph the popcorn, I used a light tent. We wanted evenly lit treats and the ability to remove the background from all the photos, so the light tent was the best choice. My small tent set-up looks like this.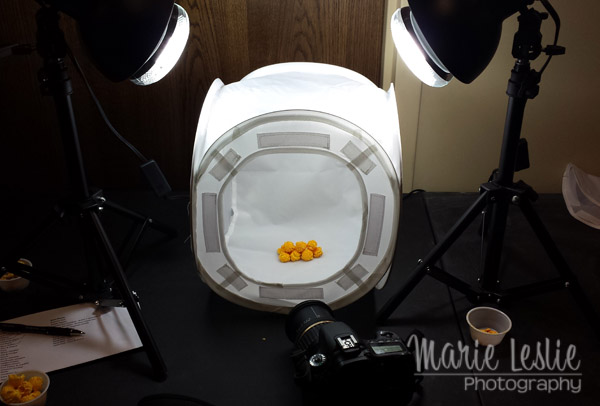 The light tent makes all the difference in getting great evenly lit images and made both photographing the popcorn, and editing the images later, much simpler. After shooting, I used Photoshop to remove the background from all the images so City Pop can use them however they want on their website. This was one of my most fun jobs in a while. It was also one of the best smelling–and tastiest.
Of course, I sampled a few flavors. And I couldn't leave without some tasty treats for my popcorn-loving teenagers. They have proclaimed CityPop's cheese popcorn the best ever. And I would have to agree.
Photographing popcorn and other tasty treats is just one of my commercial services. For more information on how I can create standout images for your business, use the Contact Me button at left.