Children explore their world by recreating every day happenings around them. If a big brother or sister goes to school, the kids play school. If dad is a truck driver, little ones play truck driving. This helps them discover their world and internalize the concepts.
My ninety-four-year-old mother is ill with cancer.  She is slowly declining, and the great grandchildren have watched the process as they go to her house to visit and play with her toys. Over the years they have loved coming to see her. She enjoys reading them a story or helping them put a puzzle together. So they all care for her. Although they don't see her every day, they pray for her, and their parents let them know how she's doing.
Our son, Gram's grandson and the parent of some of these great grandkids, explained to the children that when Gram dies she'll go to heaven to be with her mother and father and the rest of her family. "It will be a happy time for her."
The other day he came home from work and walked into the family room to see his children all sprawled out quietly on the floor. They lay there—none of them moving. "What are you doing?" he asked them.
"Playing death," said one.
"First we get dead," said another, "and then we go to heaven."
"Just like Gram will when she dies," said a third.
Suddenly the youngest jumped up. "Oh Dad, it good to see you here in heaven."
He squeezed her tight. "I love you."
She hugged back. "Where's Mother?"
"Upstairs," said her dad, smiling.
His little girl ran up the stairs. "I'm going to the next kingdom to find her. She will be so happy to see me."
The oldest got up and put her arms around her dad. "Heaven will be a nice place because I'll be with you."
He held her close. "Finding each other in heaven will be wonderful."
What a great exploratory moment for these kids. Heaven is a reality to them and the plan of salvation is an actuality. I am thankful for faithful parents who explain and live the gospel.
___________________________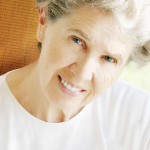 Christy loves writing for children. Pioneer history has always had a special place in her heart—particularly stories of the prophets. She has published articles in The Ensign, Friend and other children's periodicals. She and her husband, Robert, have lived all over the United States, enjoying the company of Seminary and Institute youth for over 36 years. During their stay in Las Vegas, Christy received a master's degree in Marriage and Family Therapy and established a counseling business. She and her husband live in Ogden, Utah.
Her books, Texting Through Time, A Trek With Brigham Young and Texting Through Time, John Taylor and the Mystery Puzzle are available in book stores now.
http://www.christymonson.com/index.html
http://www.textingthroughtime.com/index.html