Other than, as my kids say a "boy moose," the Rocky Mountain Bighorn Sheep have proved to be my most elusive photographic subject since coming to Colorado. I saw one many years ago on one of my first trips and have not seen one since, despite many trips to the mountains, and especially to Rocky Mountain National Park.
So last year for Mother's Day, my husband told me he was going to take me up to Georgetown where they have a Bighorn Sheep viewing area. We had heard on the news that many sheep had been seen in that area during the week. So we got ourselves up before the crack of dawn on Mother's Day morning, packed a little picnic breakfast and a couple thermoses of cocoa and headed into the mountains. After spending a half-hour or so at Georgetown and seeing no sign of sheep–or anything else interesting to photograph–we decided to give up and head a little further into the mountains in search of some good scenery.
So we headed west on I-70. A few miles up the highway, I pulled one of my infamous "stop now, right now." My husband, being well-trained after nearly 3 decades of marriage, made a quick stop on what was thankfully a deserted highway. As soon as the car was on the side of the road, I popped out with my camera and ran most of the 100 yards back to this flock of sheep. The bighorn sheep were most cooperative and not at all bothered by my presence.
Oh, and in case you're wondering, I was NOT arms' length from the sheep. I was shooting from a fair distance away with a 200mm lens on a camera with a 1.6x magnification factor. Gotta love my favorite long zoom.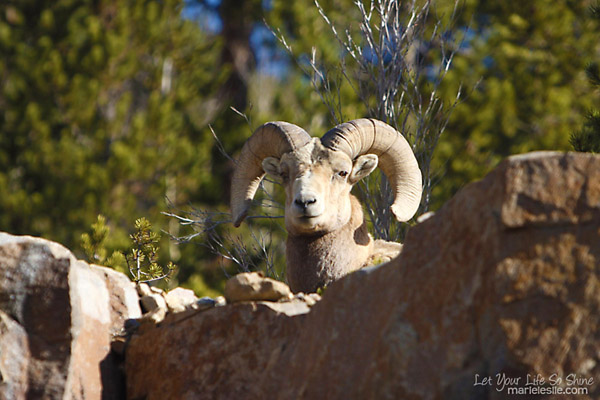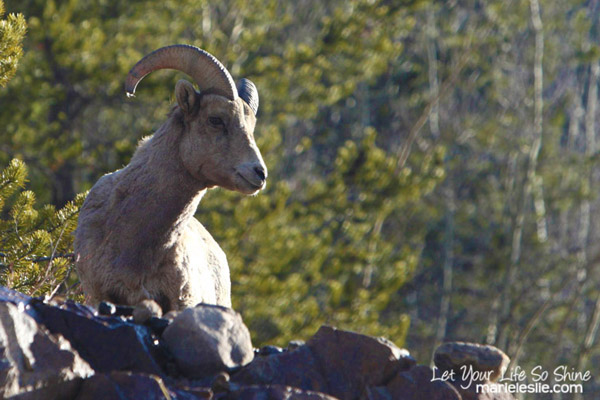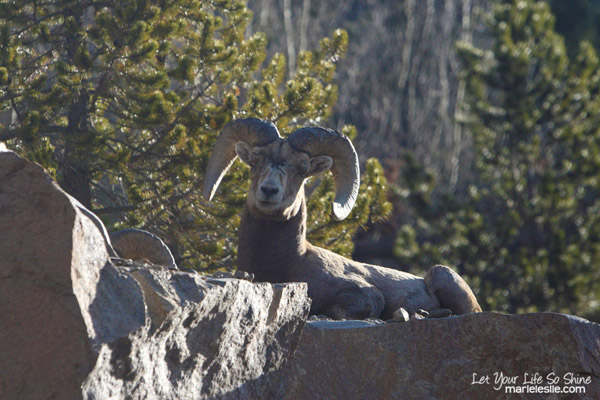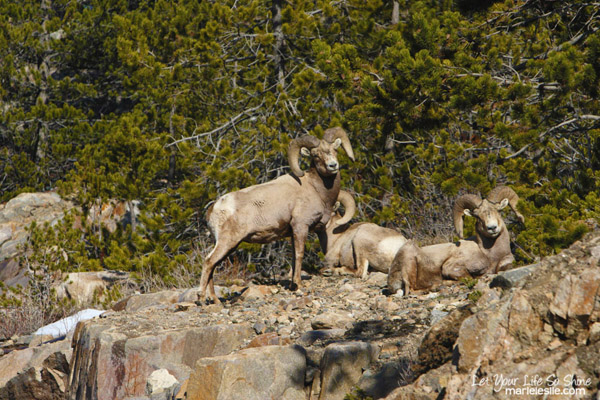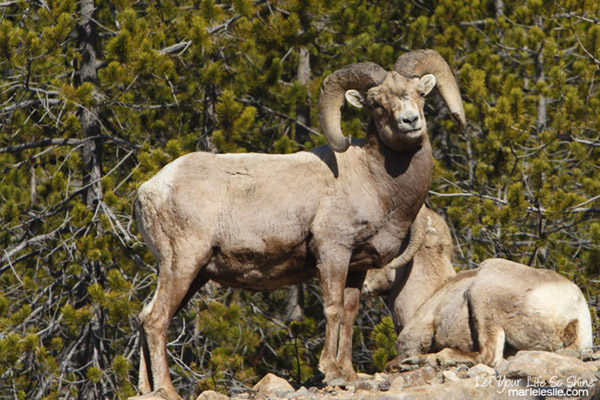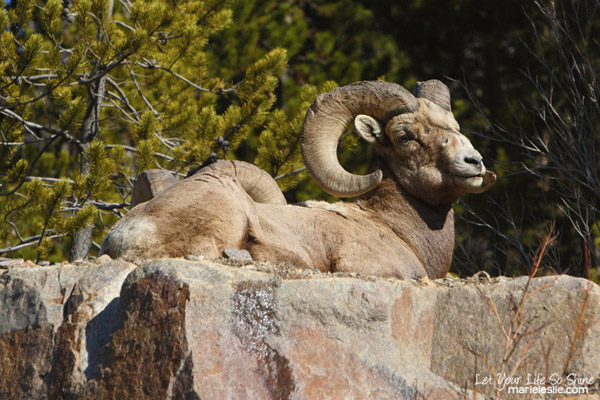 Since Mother's Day, I have seen the Bighorn Sheep many times along the I-70 corridor and once even got to photograph them, along with some babies in Big Thompson Canyon–but I've still never seen a Rocky Mountain Bighorn Sheep in Rocky Mountain National Park.
And now to photograph the elusive "boy moose". . . .