I know it's not even officially spring yet, but the sun started shining and the snow started melting this week and it was so nice to be outside, even if it was just walking from the office to the car. I am looking forward to a warm and sunny weekend here in Colorado. Hopefully, I will get out with my camera and search for some early signs of spring–after all, it's only a week away.
In the meantime, I will content myself with enjoying some flower photographs from my gallery.
This summer sunflower is one of my favorites. I love sunflowers. They are happy flowers and they just make me smile when I see them. Do they make you smile too?
It is one from a series that I took on one of our trips to Pipe Spring National Monument, along the Arizona Strip, on the way from Zion National Park to the North Rim of the Grand Canyon.
It was just so beautiful and pretty and I couldn't resist trying my hand a little digital painting to give it a watercolor effect.
If you enjoy it as much as I do, you can purchase a print of your own in my Flower Gallery here.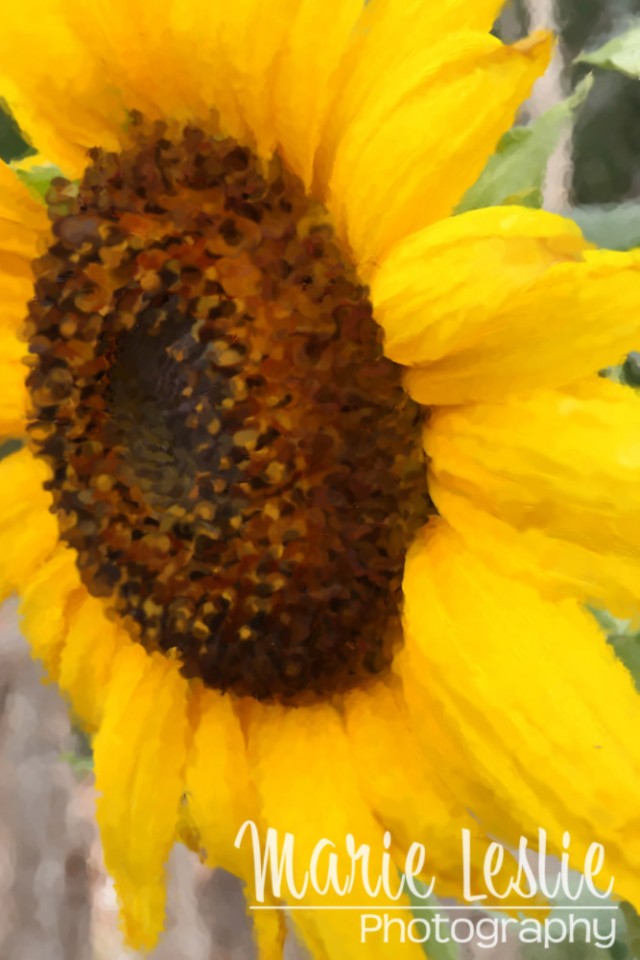 What is your favorite summer flower? Share your thoughts in the comment section below.