Spring is really beginning to bloom here in Colorado.  I have to confess to allowing myself to be too busy to go out and photograph the blooms on my pear trees this year, so when I noticed both of my apple trees sporting pretty white blossoms AND the neighbor's beautiful lilacs peeking over the back fence, I knew I would be regretting it if I didn't take a break to go out and capture a few images.
I spend a lot of my time in spring on flower photography.  I think it's pretty  much a no-brainer. I LOVE flowers. They have always been one of my favorite photographic subjects. Though I have no problem stopping by the florist for a selection of blooms to indulge my photography habit, thre's nothing more fun for me than photographing the spring beauties in their natural habitat.
While I would love to have a macro lens–it's VERY high on my wish list–these were taken with Canon's 28-135mm lens. Don't let a lack of "perfect" equipment keep you from getting out there and making some great art.  Your creativity is limited only by your willingness to experiment and your innovation and imagination.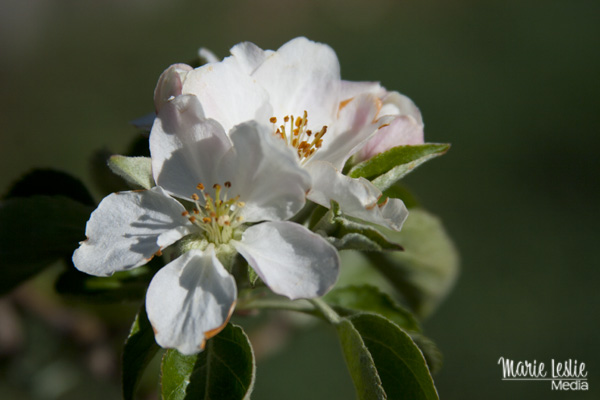 I love the blossoms on the fruit trees. They are always such delicate little flowers and hold the sweet promise of fruit this summer and fall.  Cross your fingers that the predicted snow for this weekend doesn't do in my sweet apples. I have two honeycrisp trees and we're hoping we'll be eating our own sweet apples this year–at least a few.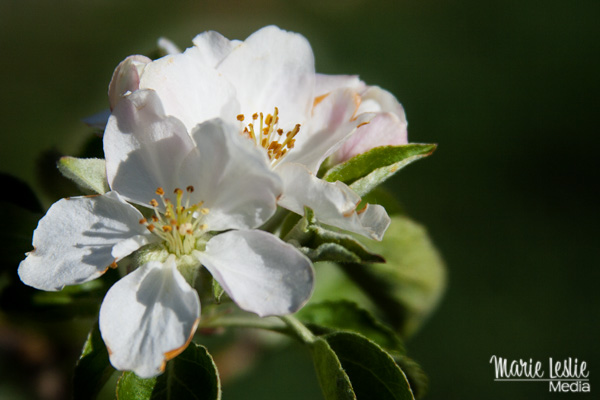 I haven't gotten around to planting lilacs of my own yet–the fruit trees and grape vines were our bigger priority–but thankfully many of my neighbors have beautiful lilacs in all shades of pinks and purples. I haven't found any white ones yet, though. Perhaps I'll plant some white ones just for variety's sake.
I love the delicate little lilac flowers–and they smell soooo good.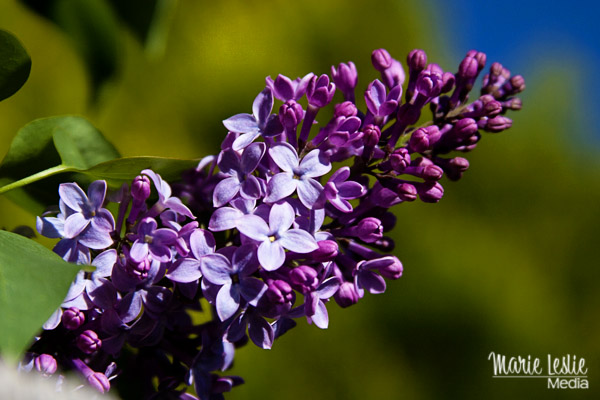 What's blooming where you are? What will you go out and photograph this weekend? Or will you create some other art?
Share your thoughts and feedback in the comment section below.