It's that time ofyear when my enthusiasm for all things winter begins to wane and I start to long for green leaves and colorful flowers once again.
Since I can't rush spring, I like to dig into my stock of flower pictures, look at them with fresh eyes and see what kind of art I can recreate until the flowers bloom again.
Here are a few of my favorite flower projects.
I love iris.  Purple is my favorite color and irises are such intricate flowers, with just a little dash of yellow to complement the rainbow of purples found in each bloom.
The tulip is hands-down my favorite flower.  My last year in New Mexico my daughter and I planted 75 tulips bulbs along the front walk.  It was a mixed blessing that I was still there for their blooming.  They made me smile every day and kept me busy photographing them throughout their bloom cycle.  I look forward to planting tulips here in Colorado, too.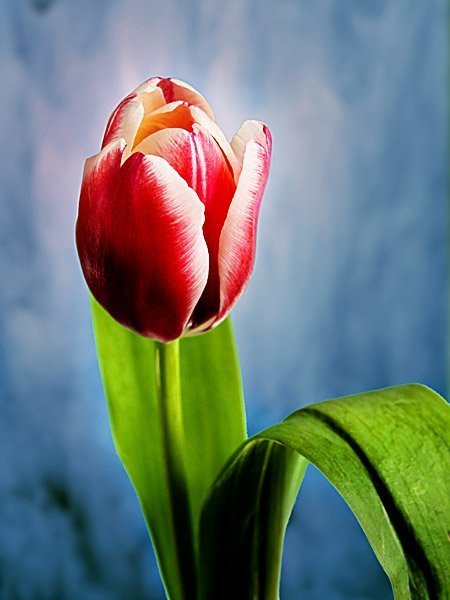 I don't just like to enhance the colors on my flowers; sometimes I like to try different creative treatments.  Several years ago a friend showed me a Photoshop technique that mimics brushstrokes. This is the first flower I tried it on and it's still my favorite.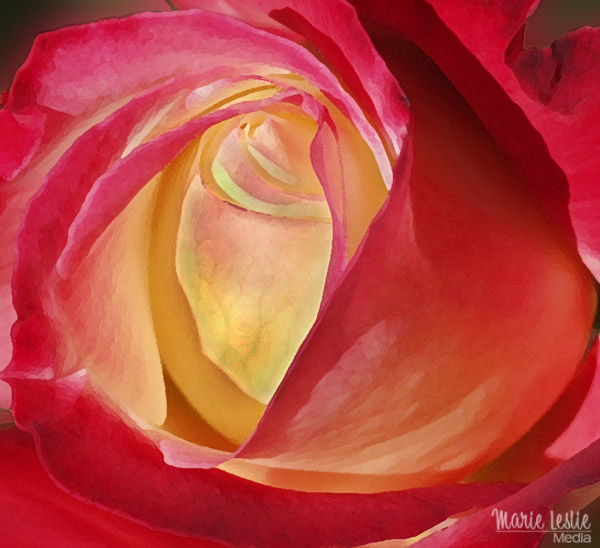 Another tulip.  Just a simple color shift.  I love the way this color brings out the detail and texture in the petals.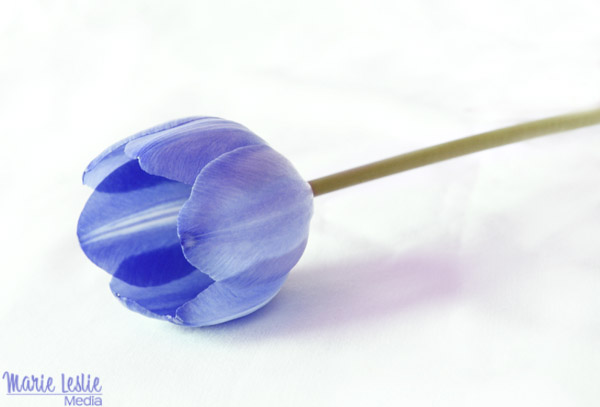 One more tulip.  They really are my favorite flower.  Probably more photographed than any other single flower in my files.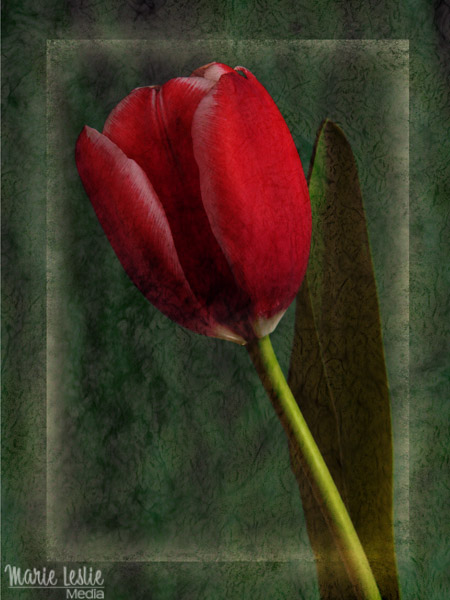 And finally, a sunflower.  This one received the paint treatment, too.  It's not something I do often; it has to be just the right image.  This sunflower fit the bill.  Sunflowers bring instant summer to any room.  They're just summery.  And they always make me smile.
I hope some of my favorite flowers made you smile today.  What are your favorite flowers?  And how do you escape the doldrums of winter?  I'd love to hear your thoughts in the comment section below.